Events
Having been at the forefront of the phenomenal rise in traffic visiting online antiques and art galleries such as ours during the past decade, and in particular throughout the covid years where online visitors increased dramatically, consumer buying habits have seemingly been transformed. Couple these factors with the increased security of online shopping with trusted accredited dealers, and the customers legal rights to return goods that are not as described, it seems online shopping is inevitably a phenomenon that is here to stay, as a dealer in high quality Meiji Period works of art with a website attracting many overseas buyers , it has been a very welcome journey for Steve Sly Japanese art.
However great the website descriptions and images might be, when you consider the habits of UK based or visiting consumers in the sector that we fall into of fine art and antiques, I have to say that there is nothing that quite replicates that feeling of "hands on" and the social interaction that usually forms part of any given transaction. As such at Steve Sly Japanese art we choose to balance our online offering by engaging with live audiences at such high end events as the iconic
Chelsea Antiques & Fine Art Fair
in the trendy Kings Road as well as more recently within the salubrious surroundings of the exclusive Masterpiece London, once again in Chelsea.
We look forward to welcoming you to these events and ask that you simply join our newsletter …… to receive first hand news of upcoming fairs throughout the year, as well as the opportunity to receive complimentary tickets.
Read More
Upcoming Events
Previous Events
Winter Shows 2016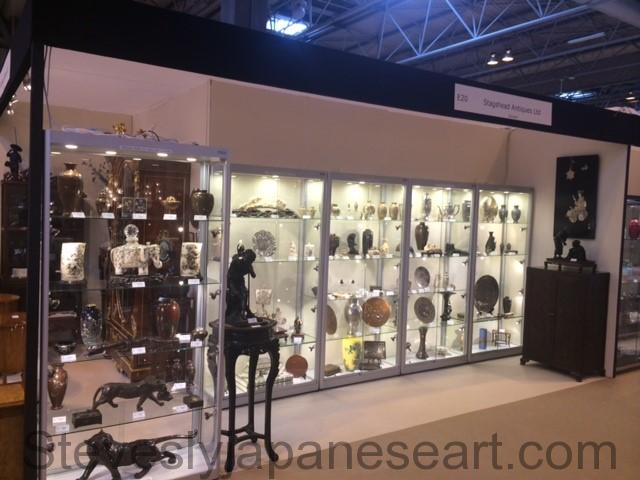 February 21, 2016
Winter Shows 2016
read more