Dear Friends
Welcome to our February newsletter.
Following about a month's actual trading days since the election result and with the eventual outcome to the first part of Brexit concluded, there is no doubt that the year has started on a much sounder footing, there is a tangible air of optimism and a sense that at long last decisions can be made with some degree of certainty, after discussing this with many other business acquaintances in industries such as automotive, housing, furnishings and multiple trades, there appears a consistent theme ,whatever peoples views on the outcome, it's as if overnight the new decade seems to have stimulated people into a much more positive way of thinking, a very refreshing dynamic that I personally hope will become infectious.
As early as Sunday January 5th I was invited by a collector to view some of his Japanese works, the group for sale included a selection of Satsuma wares and one or two pieces of metalware.
Of course I was delighted to receive this invitation, and so early in the new year after the Christmas break I couldn't wait to get started, I set off on the 8 hour return journey at 05.30 am with the intention to avoid the holiday traffic returning home after the festive break. The eventual outcome of that journey was a speeding fine for doing 60 in a 50, well according to average speed checks at 05.40 am in the pitch dark. (I was as I say keen to get out of the house, and now it seems I will get out again, this time to a driver awareness course clutching a cheque for £120, ouch !! ), oh well we can't win em all .
The upside was a lovely group of Satsuma wares, two of which sold to a collector in India and within hours of them being listed on our gallery, one a fine quality vase by Meizan and the second a super quality shallow bowl by Ryouzan.
The other two vases below and a very sweet miniature Komai cabinet are now in our online gallery in the ceramics and metalwork sections and would each make lovely additions to your Japanese works of art collection. I have scheduled the rather special lucky Gods vase by Hozan to go live as you open this mail this morning, once again giving our loyal database first opportunity to purchase if they so wish, the fascinating vase has a nice provenance having been listed as sold by Sothebys in 1990.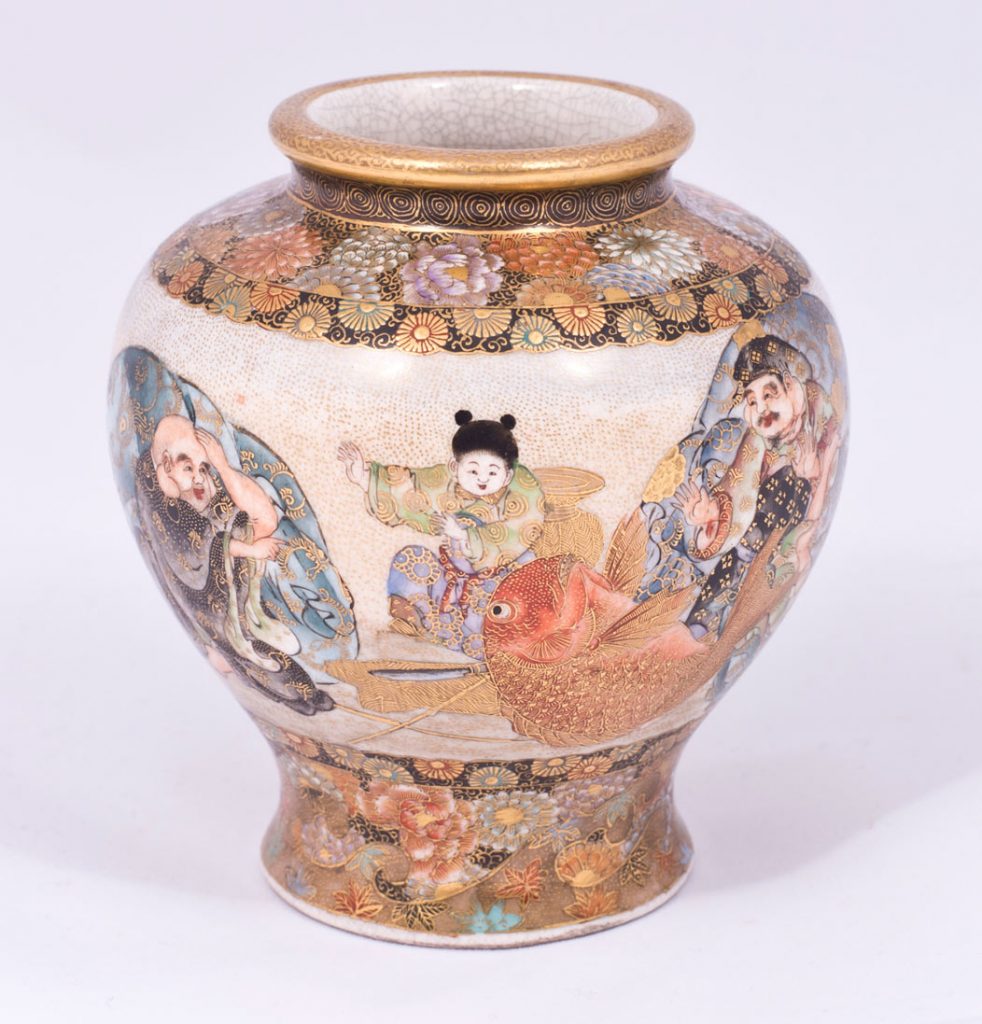 The recently featured large Samurai warrior Okimono by Miyao Eisuke that we purchased last year from a Parisian gallery has now found a home in an exceptional UK collection of Samurai related wares, including Okimono, Tsuba, bladed weapons and other mixed metal Japanese works of art.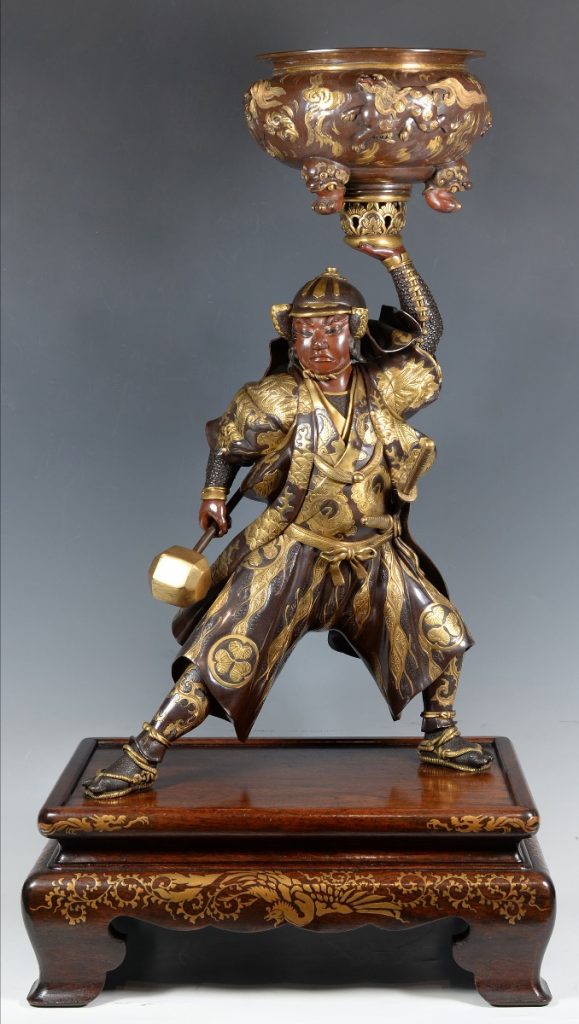 We are actively sourcing similar large high quality Japanese Samurai Okimono to satisfy not only this client but also an increasing demand from overseas buyers, if you are considering selling all or part of your collection and would like a frank no nonsense appraisal please contact us we would be delighted to hear from you.
In other exciting news 2Covet appears to have gained very early traction in the marketplace with multiple enquiries reported by our dealers and some leading to genuine sales, a very encouraging start for a business in its infancy, a number of new dealers have contracted to join us this month, with others very much preparing to join in the coming weeks, I encourage you to take a look at the diverse array of high quality pieces on offer, please visit us at 2Covet.com
We look forward to seeing some of you in March at the Wilton house show, I shall be in attendance on Friday the 6th, with Ryan making a comeback to hold the fort on Saturday 7th & Sunday 8th.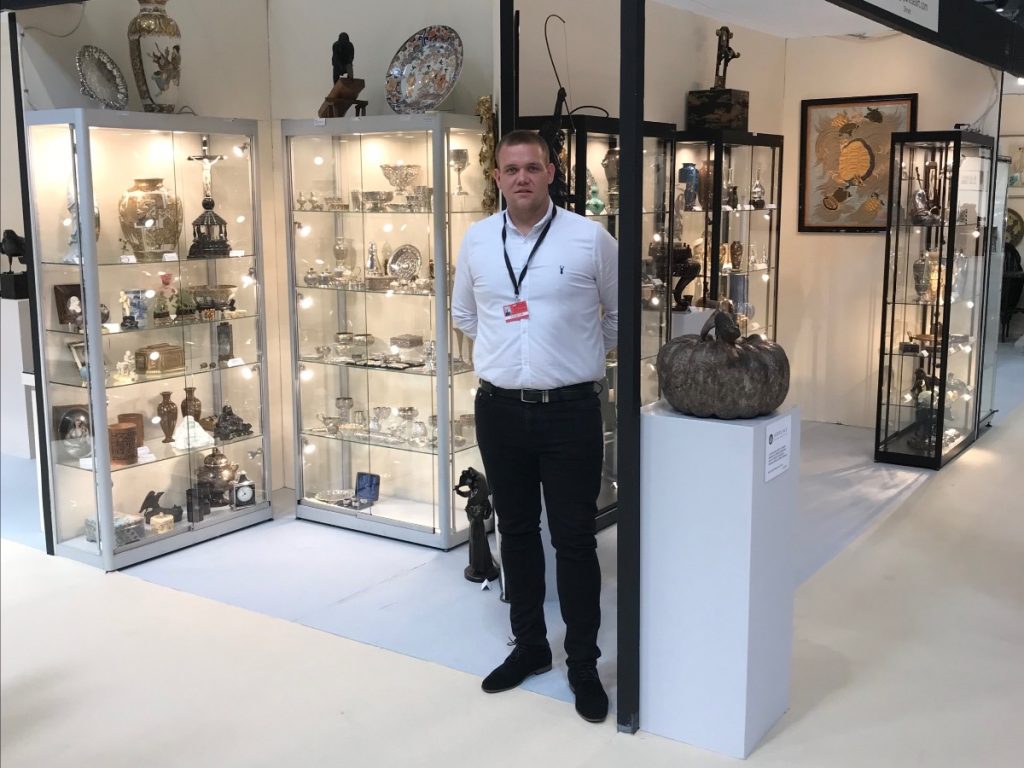 If you require further complimentary tickets please click here Best wishes Steve