Dear Friends
May I take this opportunity to wish each and every one of you a happy and healthy new year, I hope you had a very relaxed and enjoyable Christmas break. Our household was certainly lively on Christmas day with three Granddaughters aged 2-5 and Teddy the Chihuahua who is still at that teething stage, so as ten people unwrapped their presents Teddy playfully chewed his way through the mountains of debris, that was until he received his own stocking full of goodies.
It is with some relief that I return to the everyday normality of work, 2020 promises to be an exciting time with many new ventures already planned for the year ahead.None more so than my inaugural catalogue exhibition pencilled in for late October and early November (dates tba) as a participant of Asian art London.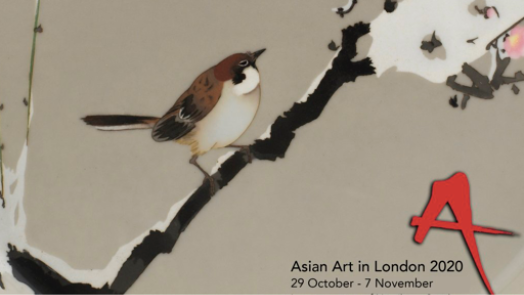 It is an event that I have considered for a while, however this year the opportunity of a floor in my preferred St James's gallery has become available for the first time in around 15 years. I had a meeting in November with the gallery co exhibitors and have subsequently received official approval to take that space, it is an absolute privilege to be invited into such a close knit long standing community and as such I feel I must reach out and grasp this unique opportunity with both hands. It will be my intention to exhibit around 40-50 very special Japanese works of art, the majority of which will be fresh to the market, this will inevitably require me to reserve this year's monthly members areafeatured items, however the upside is that in late October you will receive an online version of my Inaugural exhibition catalogue containing the entire collection. I can assure you that some stunning Japanese works of art are already in the strong room awaiting photography and cataloguing.However I still have much work to do to reach my target number and as such I shall be travelling worldwide and reaching out to my extensive network of contacts to source the very best pieces for this exciting venture, undoubtably I will meet a new audience during the AAL period and readapt to a more traditional way of displaying my works, but safe in the knowledge that our loyal client base will be first in line to receive a pdf copy of the catalogue as well as invitations to the event. I look forward to updating you as the event unfolds.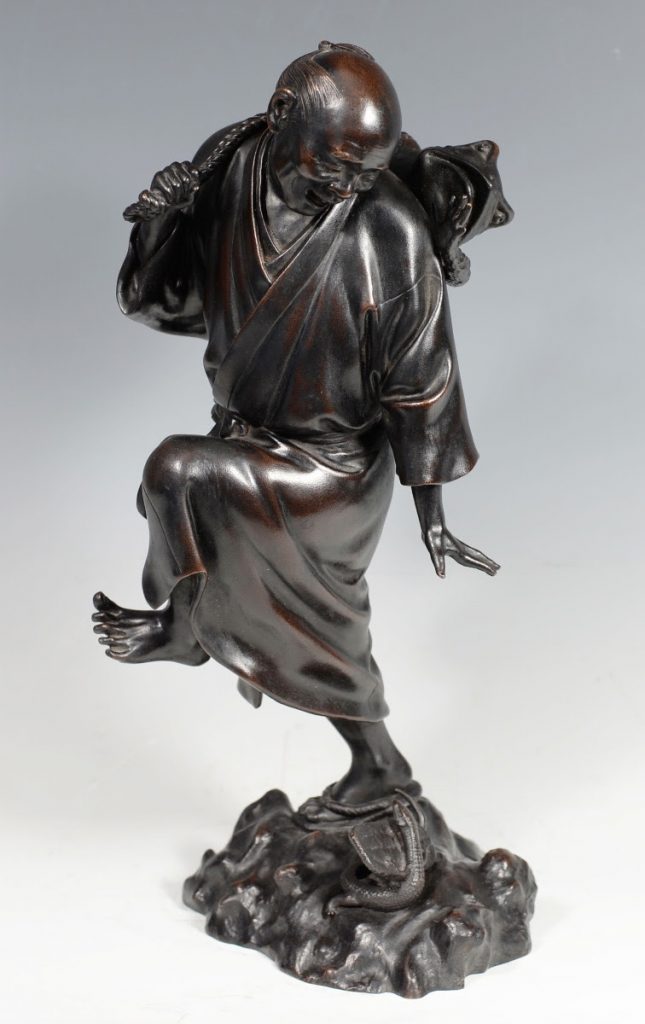 You will recall that in Decembers newsletter we offered a one off discount code SSJA 25, a 25% discount to the first customer of the month, I am delighted to say that the offer was warmly received by an existing client who snapped up our comical bronze Okimono of the Toad catcher by the highly regarded Maruki company, thank you for the valued business and the feedback received.With the exhibition and accompanying book in the diary as well as the extra workload involved with my other exciting venture, the launch of the new marketplace at 2Covet.com, which has been incredibly well received.
I have decided to make decisions on any fairs I intend to exhibit at on a one by one basis, based upon my time constraints and available stock for that particular event.For now I am delighted to announce that we will be in attendance at our first fair of the year on our usual stand C15 in the beautiful setting of Wilton house, we look forward to seeing some of you there.