Dear Friends
Welcome to your exclusive early preview of my July newsletter.
I am so pleased to finally be able to share this year's production with you to coincide with my participation at Masterpiece London, the online page turning catalogue and the press release drafted below actually goes live to the press on Thursday June 30th, by which time I will have been away from home for day two of the eight-day event, Thursday technically being the first open day following on from the VIP preview day on Wednesday 29th. and the patron and curator evening on Tuesday 28th.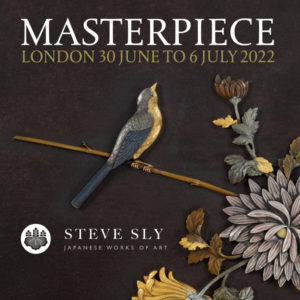 accept my apologies that it is such a short lead time, for so many reasons it has been incredibly difficult to get this catalogue over the line this year, not least sourcing, researching and preparing the many market fresh artworks that will compliment some of my current inventory. The last-minute schedule has really tested all involved in the production, and I thank them all for their valuable help and expertise in producing a catalogue that I am immensely proud of.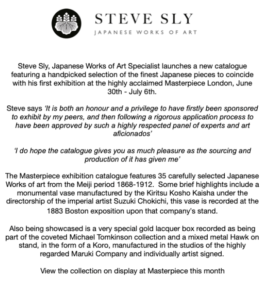 Please click the image below to read the Interactive PDF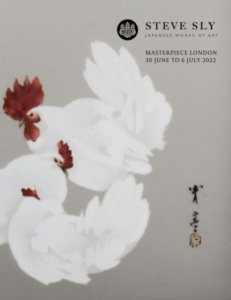 Limited edition copies will be made available to order by post later in the month.
I look forward to seeing many of you during the eight-days of the show.
Best wishes
Steve