Dear Friends

Welcome to our March newsletter.

February was a short month but a month that certainly packed in plenty of opportunities for buying and was also very busy on the sales front. You may recall that our featured item last month was the delightful bronze okimono of a pair of ducks upon a lake setting, this was soon to find its way to a discerning European collector who upon receipt was complimentary of the packaging and very happy with their purchase, thank you once again for your valued business.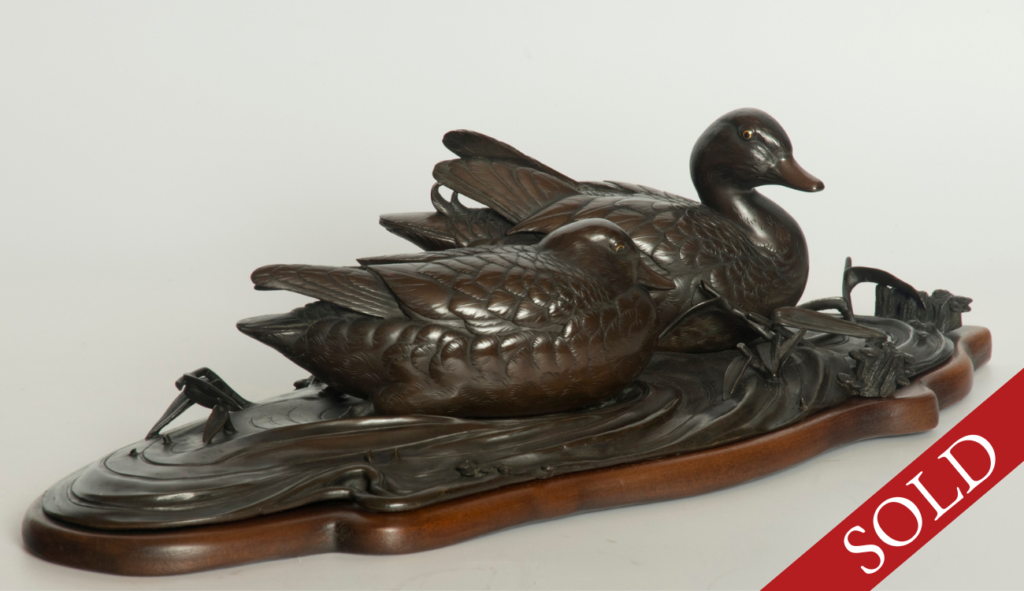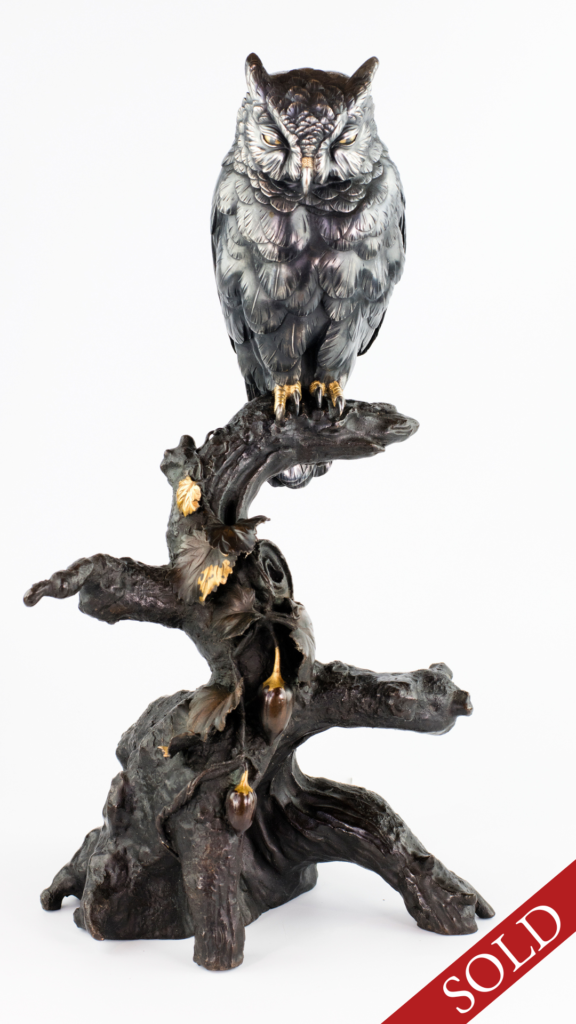 The migrating birds theme continued with the sale of the majestic silvered bronze Owl okimono artist signed by Mitani, now flying off to a new home in Asia.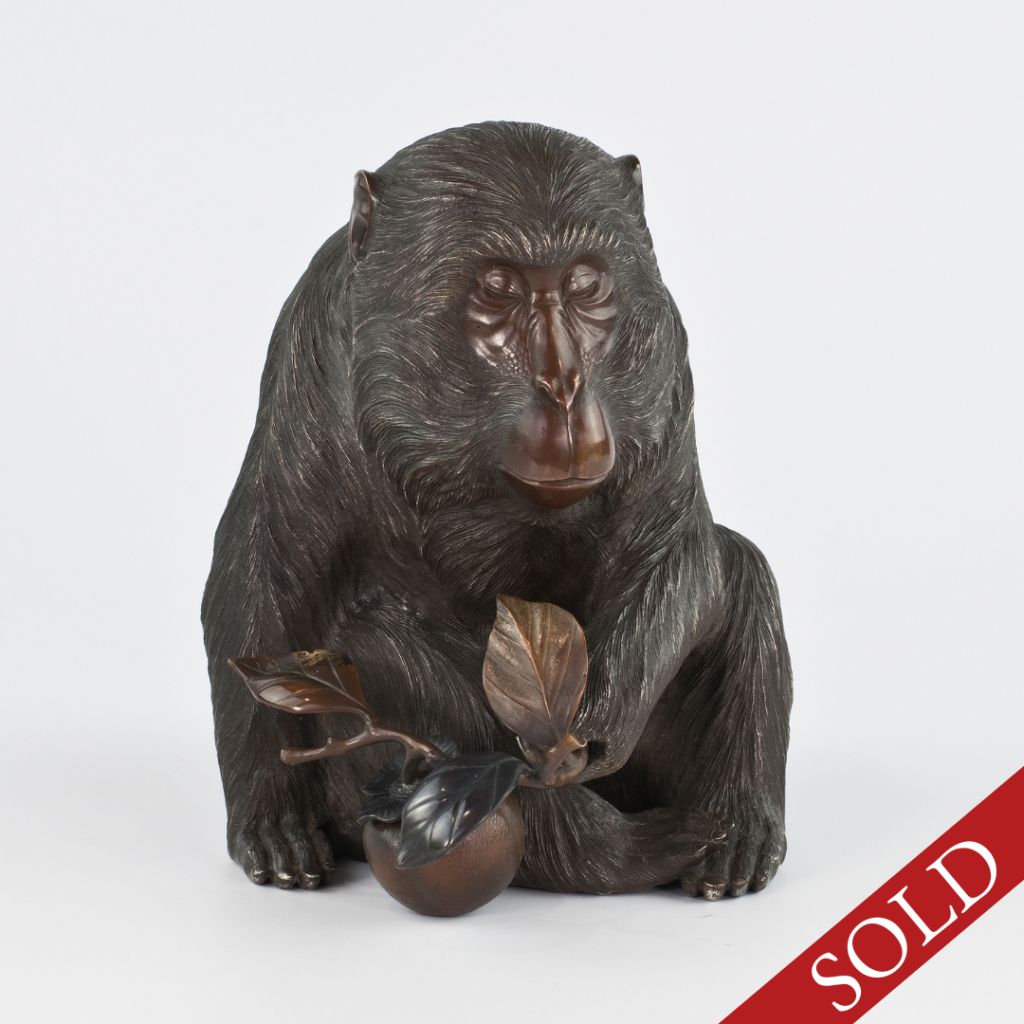 From birds to primates and this exceptional quality study of a Macaque at rest whist clutching a sprig of persimmon was snapped up by a UK based client within hours of the recent listing. The new owner will not mind me saying that this sale was made with a heavy heart, there was something quite magical about this particular primate, the buyer knows exactly how I feel and has since sent me photos of it sat alongside its companion that I had previously supplied, perhaps in a perverse attempt to wind me up. Some of these magical pieces simply get under your skin and its so hard to give them up, but yield I must, don't they look great together.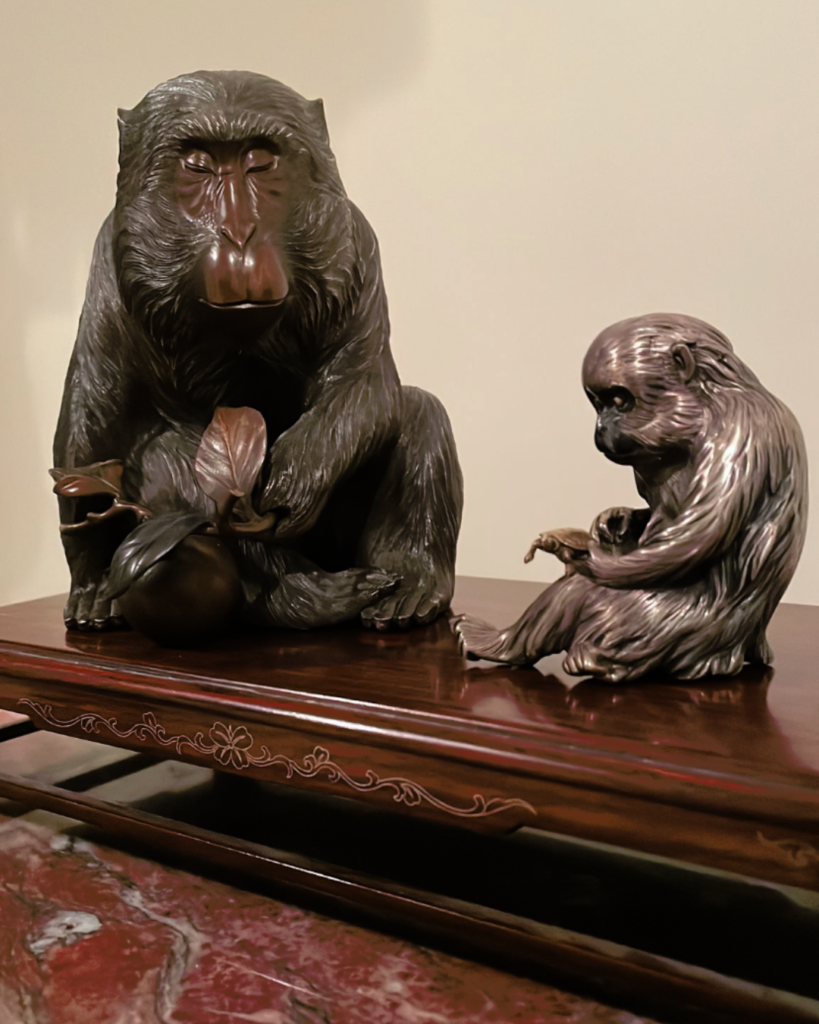 As we officially enter the first Spring month of the year it has been a pleasure walking Teddy boy early in the morning, and in the daylight at 07.00am as opposed to the pitch dark, you get to see so much at that time of day including beautiful sunrises that have inspired so many artisans.
Is it me or are the daffodils out earlier this year, our local wooded areas are brimming with them, this rather pleasing sight prompted me to revisit a stunning enamel vase fully signed by Ando Jubei and complete with its original silk lined tomobako. The vase beautifully decorated with Narcissus and berries found its way to us from a USA collection where it had been tucked away for decades and by repute was previously deaccessioned from the Osaka museum, it is time that we found this perfect enamel a perfect new home, please take a look.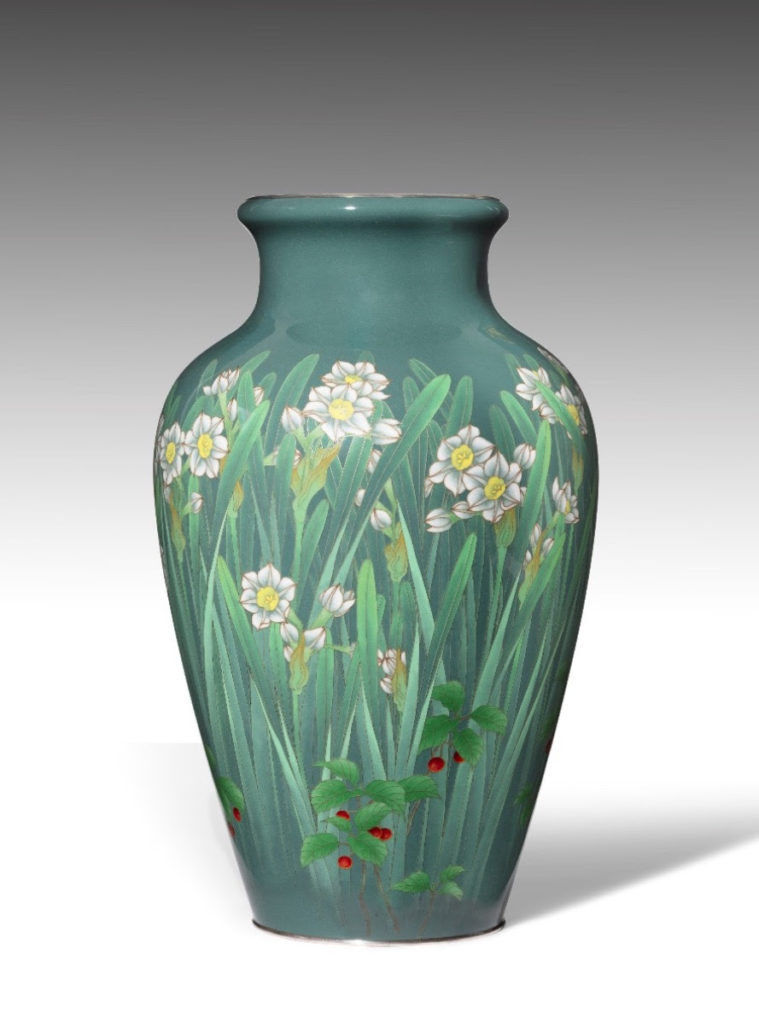 You will recall our January's feature on ceramics, in particular Satsuma and Makuzu Kozan, this prompted multiple sales of Satsuma to one valued UK based client thus leaving our ceramics section looking rather sparse.
I am delighted to have since been offered and subsequently purchase some market fresh examples of Makuzu Kozan once again from a USA collection, it seems appropriate to exclusively offer all three pieces as this months featured items, all very different in terms of style and price point, the large Chinese influenced Cong shaped vase is a particularly important piece from this Imperial ceramic artist, the seal stems from the 1900-1910 period.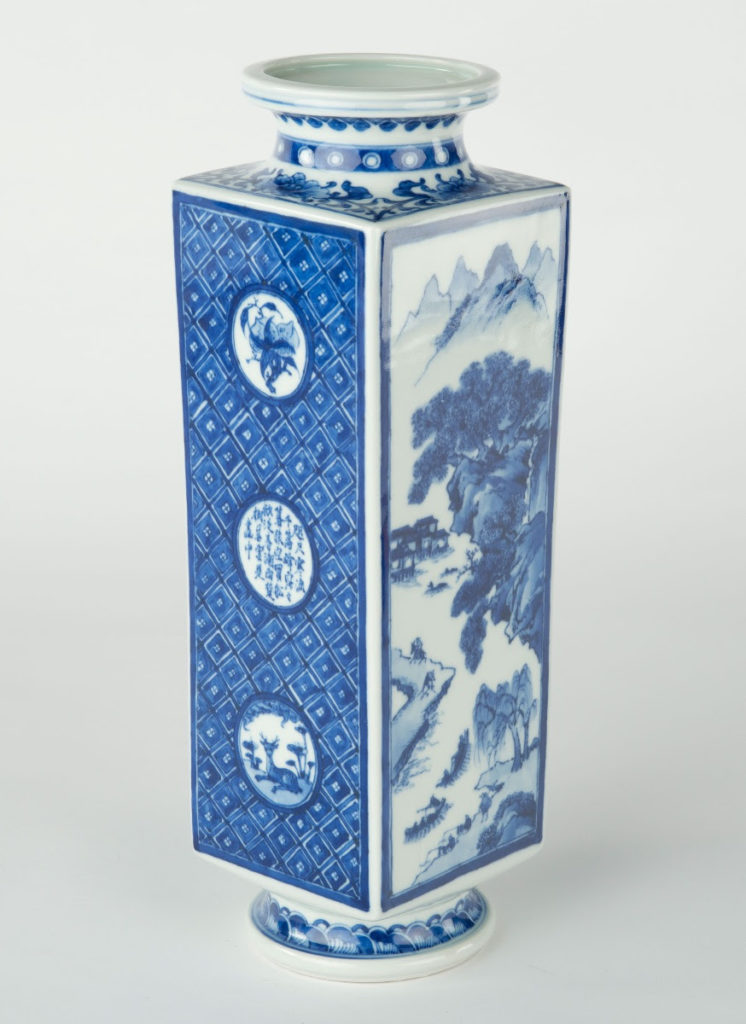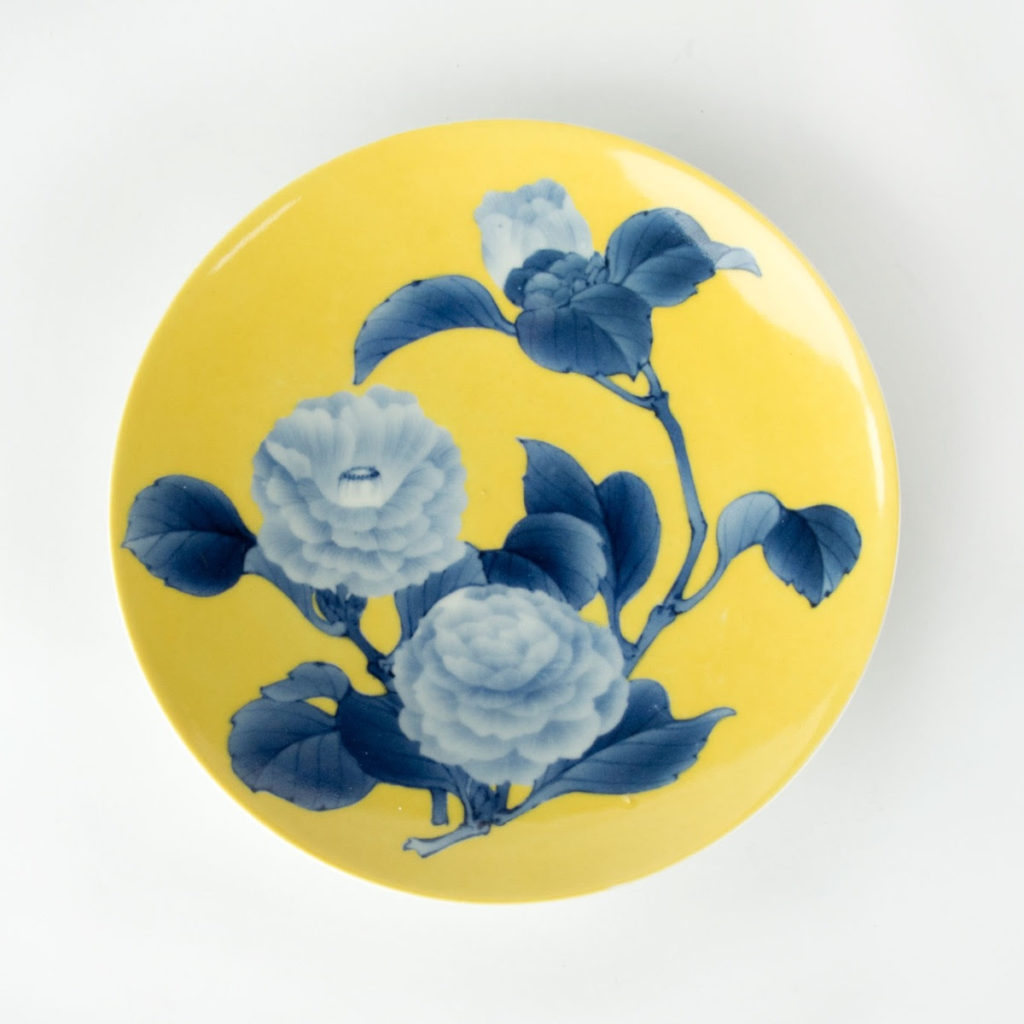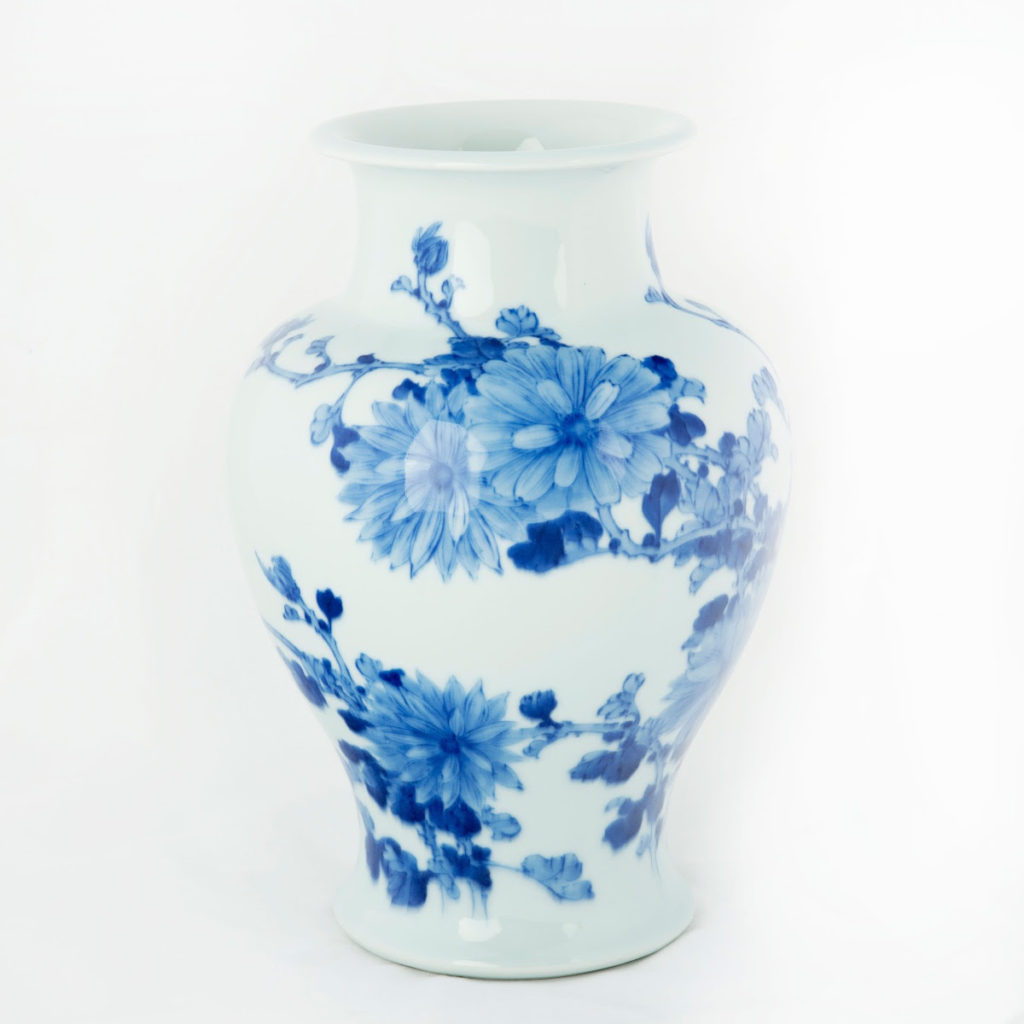 Finally for this month how I could I leave without including this rather beautiful Kutani Bijin resting upon a carved wood display stand, she's also very price attractive and sure to brighten up any room setting of your choice.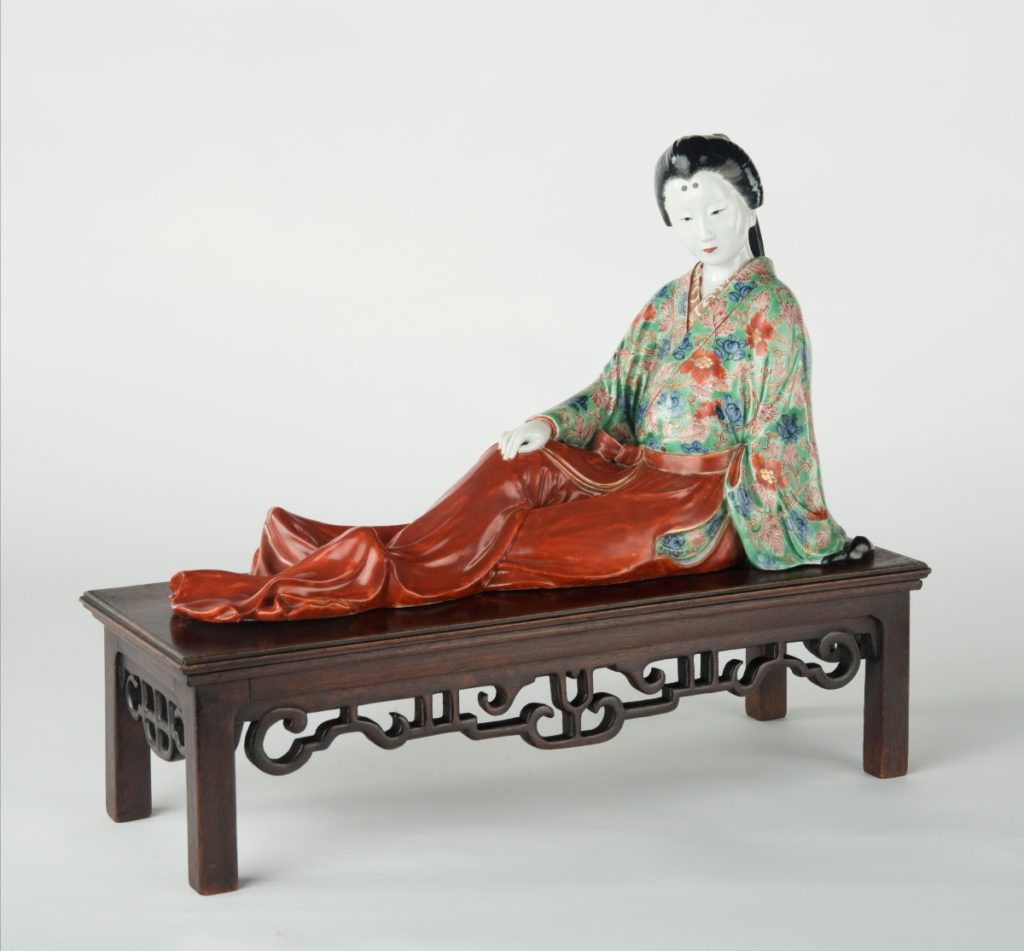 With no physical shows on the horizon I will continue to list market fresh pieces such as these on my online gallery www.steveslyjapaneseart.com, please keep a regular look out and I look forward to your enquiries in the coming weeks.
Best wishes
Steve