Dear Friends

Welcome to our October newsletter.

September may well be behind us, however the month of September 2022 will go down in history as the time when the late great Queen Elizabeth II sadly passed away aged 96. Having served the country and indeed the commonwealth in such a dignified manner for over 70 years she will be sorely missed by millions worldwide.
Looking back at what is traditionally a slow month after the Summer break, among a handful of sales I found a new home with an existing USA client for the Makuzu Kozan Ceramic Bird Okimono, I was pleased to hear that it had landed safely within a matter of days and the client was happy with his latest acquisition. I was also pleased to find a new home for the delightful little silver and enamel koro, small but perfectly formed. Thank you to these and other clients around the globe for your continued support in these difficult times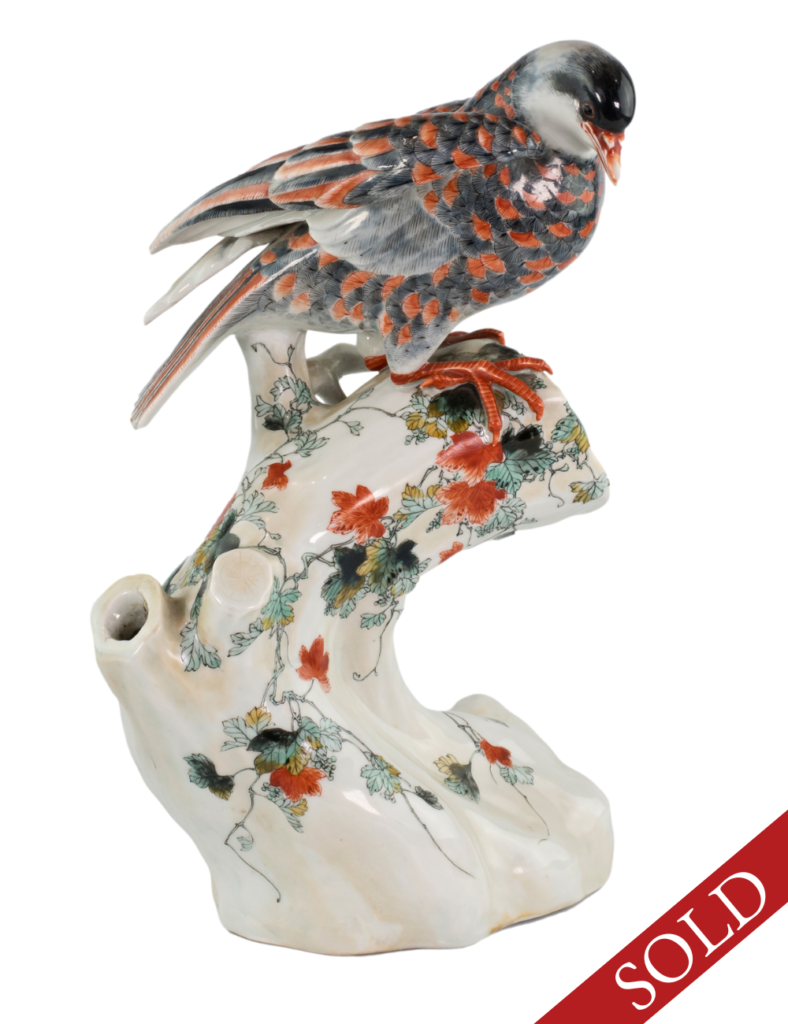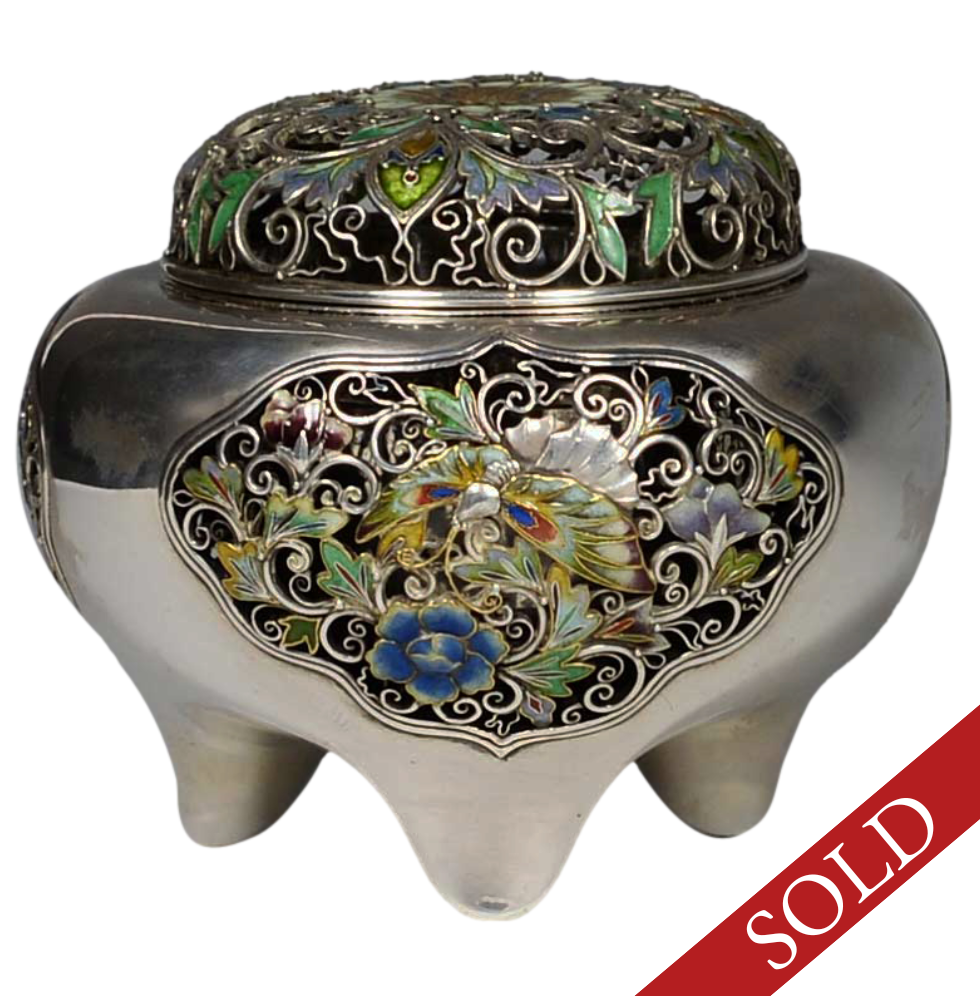 Looking forward, it is hard to predict with any certainty what the month of October might bring in terms of sales, or further exciting market fresh finds, one thing is for sure in that I will be covering lots of ground both in the UK and overseas in my quest to unearth the very finest Japanese works of art. The end of October takes me to London for set up day of the highly acclaimed and much anticipated Chelsea Antiques Fair, I will of course be showcasing many new and exciting pieces, look out for the latest listings as the event draws ever closer. With a slightly different twist on my usual exhibition space, and in recognition of Asian Art London's 25th anniversary running in conjunction with the Chelsea Fair, I will be curating a mix of oriental and orientalist works of art in a specially themed room, referred to as the "Cadogan Oriental Suite" on the floor plan. The space will host many interesting pieces and will include specialist talks from experts in their fields. I really look forward to seeing some of you there.
For Your Complimentary Tickets Please Click Here

Finally for today I am delighted to bring you this exceptional quality and most comical bronze Okimono group depicting two boys playfully wrestling, the large group has been dual signed by the highly regarded Tokyo artist Izumi Seijo (1865-1937) in collaboration with the Kaneda company of Tokyo.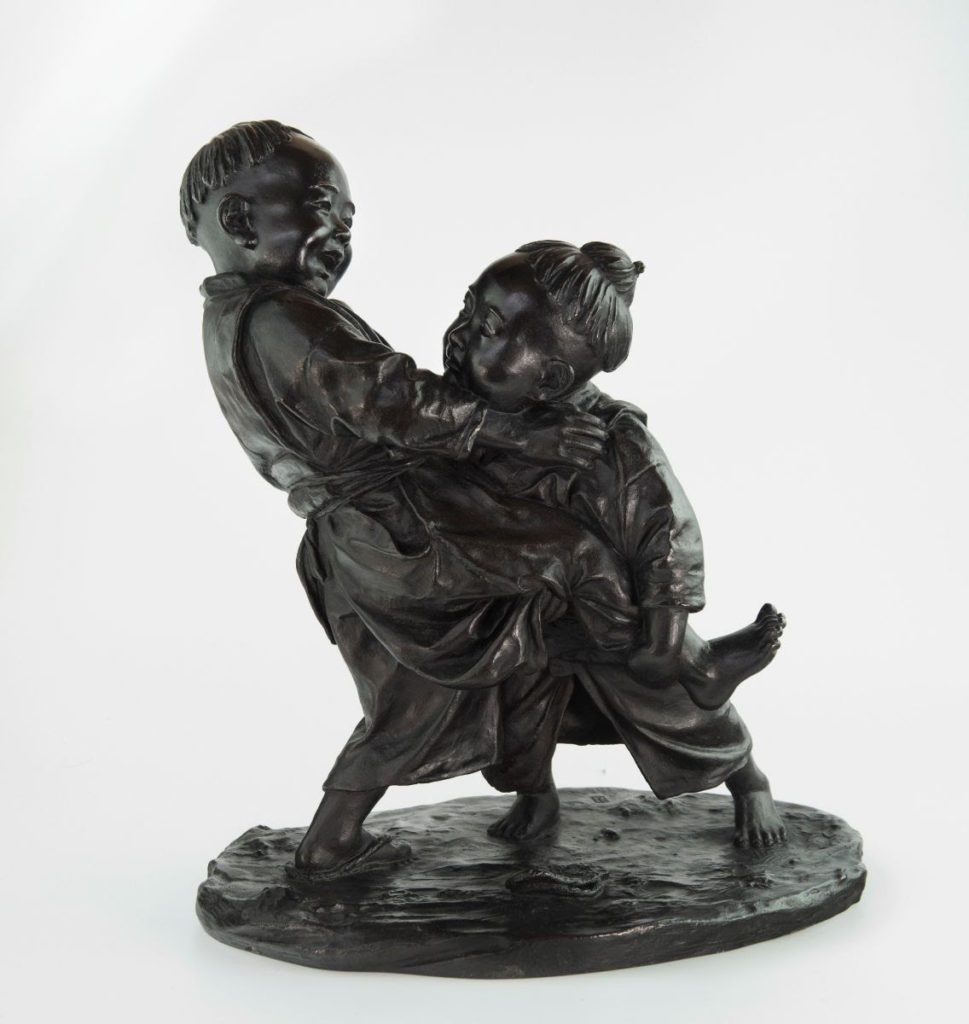 In these trying times having these playful boys in your home is guaranteed to make you smile, exactly as the artist intended almost 130 years ago when this charming Okimono was manufactured.

Best wishes

Steve