Dear Friends,
Welcome to our October newsletter
When I left home in mid Sept to set up the Chelsea fair it was still Summer, or so it seemed, upon my return it is most certainly Autumn, had I been away for a month or merely ten days, it certainly felt like a month, I am both physically and mentally drained, but thankfully the event was a roaring success both for me personally as Steve Sly Japanese art the exhibitor and co owner, but of more significance our exhibitors and their visitors had an amazing time, with the vast majority reporting very successful sales volumes, the plaudits continue to arrive this week and we simply cannot wait to get back to the venue on the more traditional dates in March 2022, and judging by the unprecedented level of early rebooking forms neither can our exhibitors.
Take a look at this years opening day video.
https://www.youtube.com/watch?v=XVXzSEnEuPA&t=2s
Having pre launched the PDF of my exhibition book and sent out a few hardback copies preshow, I was hopeful of some very early sales, and so it transpired, day one saw almost one third of my exhibition pieces plastered with red sold dots, and this set the scene for the week with multiple steady sales.
Amongst the highlights were the Kanazawa school inlaid mixed metal works which in my view are still ludicrously undervalued, these were readily snapped up by both overseas and UK collectors, along with the Dragon Koro, Silver Koro and the delightful Takachika Egrets.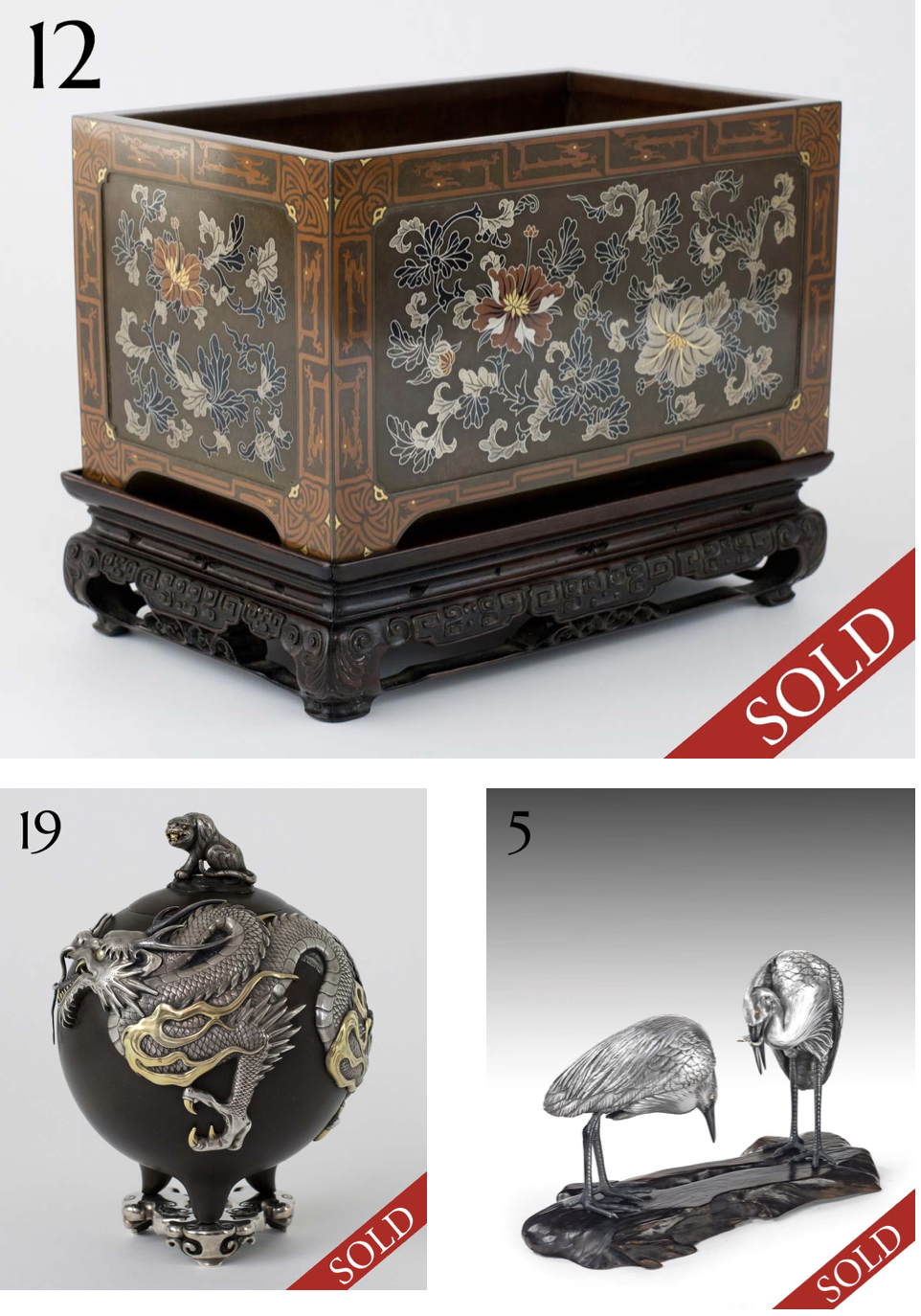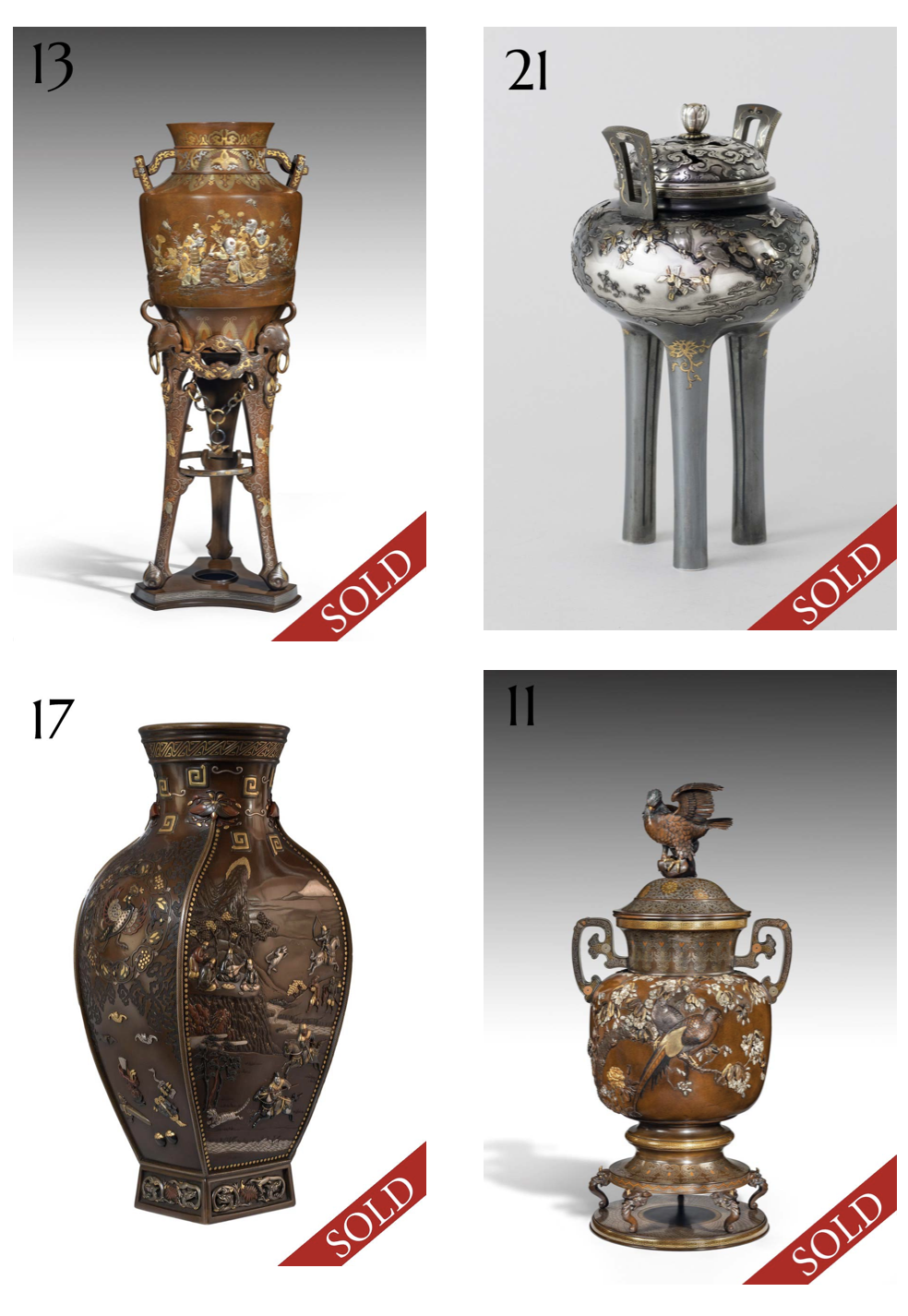 The limited edition hardback book is still available at a cost of £25 plus p&p, allow £5 for Uk and £10 for worldwide delivery, to reserve your copy simply e-mail steve@steveslyjapaneseart.com quoting 2020 Vision Vol II.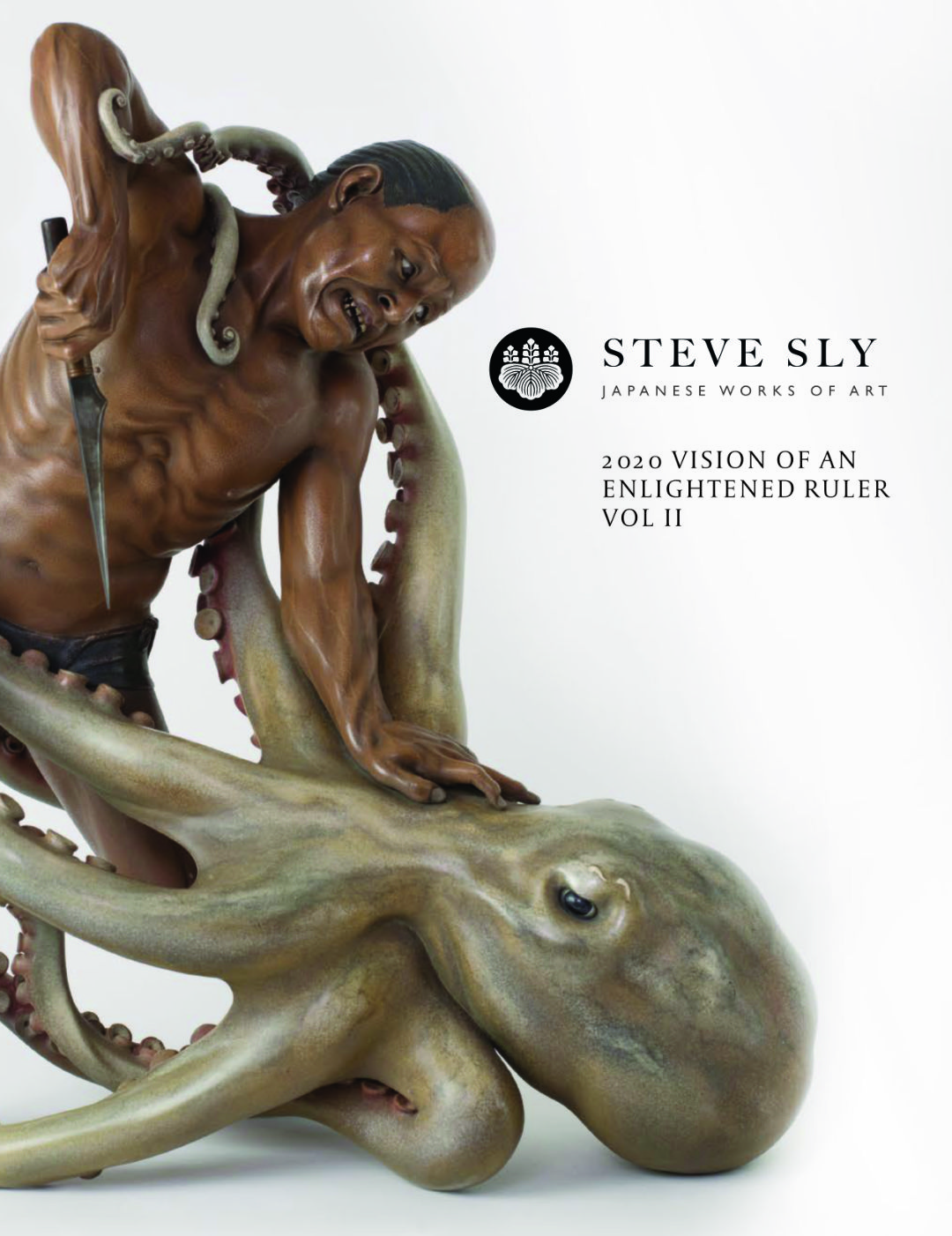 I have been overwhelmed with the response so far, and whilst there are still many great items to find homes for I am already planning and sourcing market fresh Japanese works of art for volume III in Autumn 2022.
In other news, and coincidentally on the subject of ludicrously undervalued inlaid mixed metal wares. Just prior to the Chelsea fair and with all the items safely packed away I was fortunate enough to be contacted by a gentleman on the west coast of the USA who eventually expressed an interest in my three Nogawa Shakudo Koros , each standing upon their original bases , these were amongst a group of items that had originated in one UK gentleman's collection having been previously supplied by myself, I was now delighted that they were once again staying together for the journey to the East coast to join this new collection. Upon safe arrival I received glowing approval from the gentleman in question, he had originally struggled to open my e-mails and as such I had taken the time to call him, much to his surprise, to quote his exact words " Steve this phone called sealed the deal " . It was reassuring that in todays high tech world a few old-fashioned values were still much appreciated. The collector in question subsequently gave me cause to begin unpacking the boxes destined for Chelsea to locate his further acquisitions of Cloisonne vases and mixed metal wares, a nice problem to have prior to any show, and a further demonstration of just how far and wide the appetite for great Japanese works of art reaches around the globe.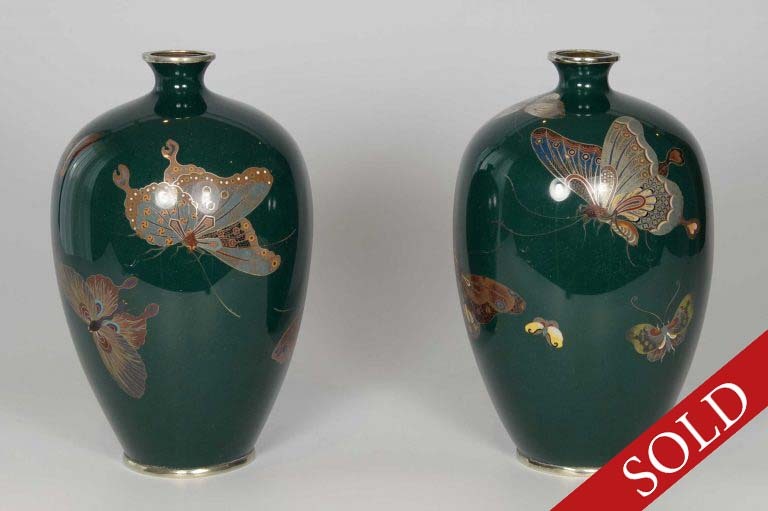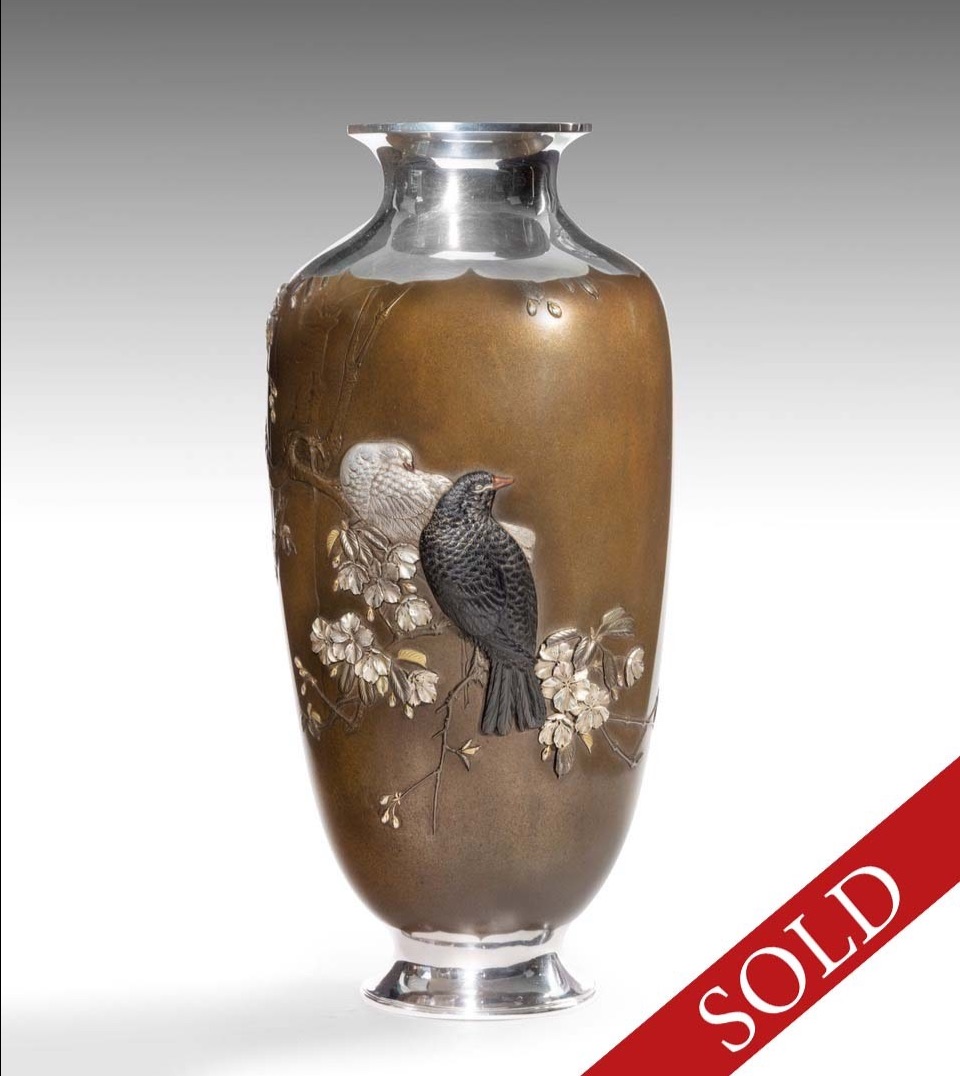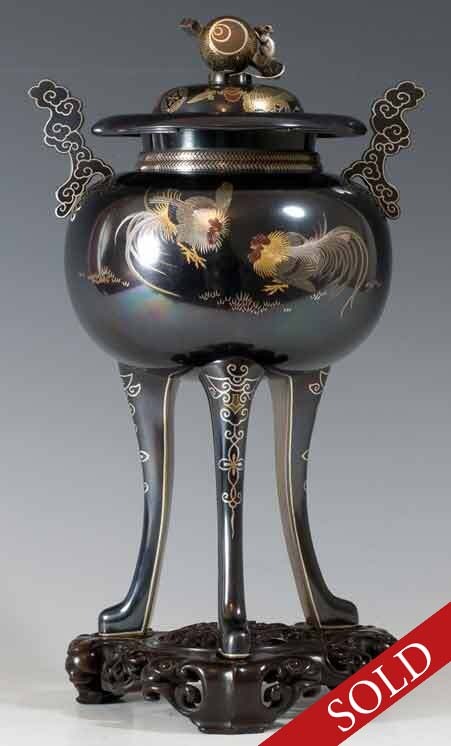 A huge thank you to that customer for placing your trust in my online gallery from the other side of the word, as well as a special mention to the numerous visitors at my first physical event in almost two years.
Please continue to look in at www.steveslyjapaneseart.com for the latest pieces during the coming months.
Best wishes
Steve