Dear Friends
Welcome to our September newsletter, a month that says goodbye to Summer and welcomes in Autumn, but it's not going to mean doom and gloom, far from it, business is certainly warming up as we head towards the Asian Art period of October and the launch of my inaugural exhibition book – 2020 Vision of an enlightened ruler, enlightened ruler being the Japanese terminology for the Meiji period Emperor. The Emperor Meiji certainly was visionary and inspirational in supporting the artisans and craftsman of the period, his forty four year reign modernised Japan beyond belief and has allowed me to share with you my passion for works of art from a period in history that will never be surpassed in terms of the skills of the artisans and the quality of their workmanship.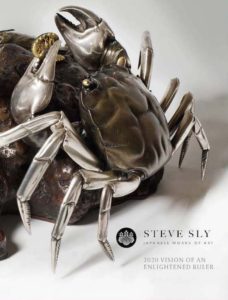 The publication will soon be launched as a PDF onto the Asian Art London website, an association where I was invited to apply by the AAL board of directors, I am delighted to be sharing the stage with other world leading specialists in their various fields.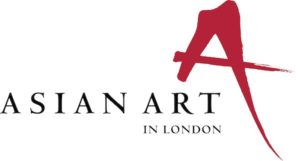 In launching this publication to the AAL extensive database I hope to reach a much wider audience and give a brief insight into the history of Meiji period art, and share the passion that I have for the incredible works from that period.
For the content of the book I have curated a selection of the finest Japanese works from my online gallery, realigned some price points and balanced those with a larger selection of very exciting market fresh finds, some breath-taking pieces from within the UK and much further afield. Rest assured as long standing clients and friends you will be the first to receive a copy of the pdf, and have the first opportunity to purchase the limited edition hardback book.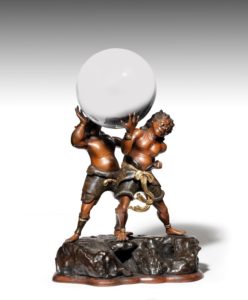 In lasts months newsletter we featured this comical and high quality Oni group Okimono attributed to Sano Takachika, I am pleased to say it found its way into a UK based Japanese works of art collection within hours of going live, thank you to the lucky recipient.
Once again Satsuma and Silvered Bronze Okimono were the order of the day with sales to Russian, Japanese and Indian clients amongst the August highlights.
I leave you with a sneak preview of this magical silk textile of a Japanese Chin Dog in original frame and bearing the famous Nishimura label to the rear, plate 38 in my forthcoming publication, and hopefully an insight into the type of market fresh and scarce items that will feature.
I look forward to sharing the pdf with you in the coming days.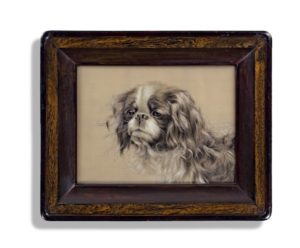 For pre orders of the Limited edition hardback book priced at only £25 inc free worldwide postage, please register your details via steve@steveslyjapaneseworksofart.com all copies will be posted out in protective cardboard sleeves.
Best wishes
Steve