Dear Friends
Goodbye 2021 and hello 2022, and a healthy and happy new year to our newsletter subscribers wherever you may be in the world.
Having reflected on last January's newsletter and the upbeat news of a vaccine rollout, it seems quite surreal that the main topic of conversation in the worlds media is once again covid related, only this time a new variant called Omicron, following hot on the heels of an already destructive wave of Delta. It seems the virus will keep reinventing itself and the scientists will aim to keep ahead of it. Let us hope Omicron is less severe than the others, as seems to be the case, and 2022 returns to some sense of normality as soon as possible.
The highlights of the past year from a physical perspective were very limited until at least July and the lifting of most lockdowns. During these somewhat tedious periods I studiously worked away at home once again relying exclusively on my online marketplace for sales and indeed purchases, thank you to all of you that got in touch and kept me busy. Primarily I focussed my time on the curation and publication of my second exhibition book "2020 Vision of an enlightened ruler Vol II", which gave me immense satisfaction, particularly handling and researching some of the amazing pieces that I had been fortunate enough to discover, some of which had been in publications and exhibitions during the Meiji period.

As you will now know the book was launched as a PDF exclusively to my online subscribers back in September, just prior to the other project I was working on, the much anticipated and exciting launch of 2Covets inaugural show in London, The Chelsea Antiques fair, held in the iconic old town hall on the trendy Kings road.
View the highlight video here

The show was very well received especially as it turned out to be the first event of its type in the capital following lockdown. History will record the show as a resounding success for most exhibitors and a thoroughly enjoyable experience for the visitors. As co-owner of the event it was a significant and somewhat nerve-wracking time for me, and the first time that I had exhibited at an event that I was now partially responsible for the overall success of. As things turned out I needn't have been quite so concerned, our fair director Sophie and the girls at 2Covet were fantastic and together with the exhibiting dealers put on a great show.
The fair opens again in March 2022, now in its 71st year. (click the link at the bottom of this newsletter to sign up for your complimentary tickets)
From a personal perspective the fact that I had sold almost one third of the pieces in my book during that week further reinforced to me how much these type of physical events actually mean to the exhibitors and the visitors alike.
I have since gone on to sell further exhibition pieces to returning website clients, as well as new visitors from as far afield as Japan the USA and New Zealand.
Just a few of the sold highlights from the book include the large mixed metal Tiger hunt vase attributed to Jomi Eisuke, the charming mixed metal Egrets by Takachika, and the stunning mixed metal planter by the Kanazawa Doki Kaisha now joining a fastidious UK Clients collection that I am delighted to be assisting with. The bronze Dragon okimono by Kazumi has found itself a new home in a USA collection and the charming puppy by Kuniharu now resides at a new home in the UK.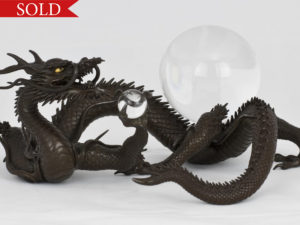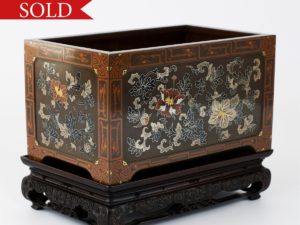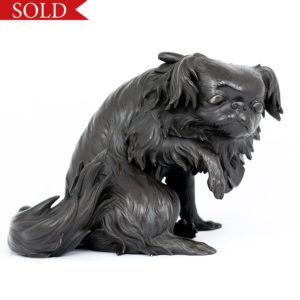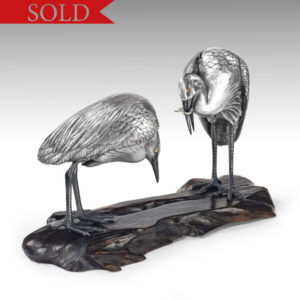 Naturally there are still some sensational items to find new homes for, and as things begin to open up I hope to have the opportunity to display some of these amazing pieces at physical exhibitions. In the meantime if you wish to make any discreet enquiries or would simply like to purchase a copy of the exhibition book, by all means get in touch at
steve@steveslyjapaneseart.com
, I would love to hear from you.
Finally for 2021 the festive period passed without any major restrictions, Christmas day lunch at a restaurant in the beautiful New Forest was a real treat whilst boxing day at home was reserved for granddaughters and other important family members to be spoilt rotten.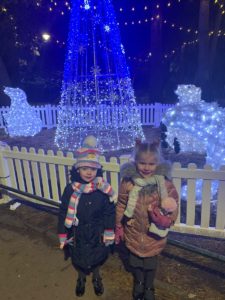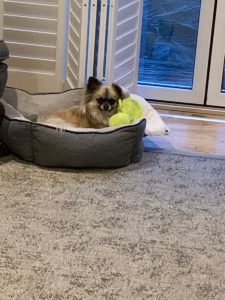 Looking forward into 2022 and in other exciting news you will soon notice some major changes to my website, having invested in one of the most technically advanced Japanese art websites over the last few years has taken my business to a whole new level, and allowed me to meet literally hundreds of new clients around the globe. But technology rapidly advances and with it so must I , standing still is not an option at SSJA and so I have taken the decision to work with my fellow 2Covet director Zara and her team of experts at www.theantiquemarketingcompany.co.uk, they will now scope out and build me a new state of the art website fit for the shopping habits of today's tech savvy and constantly mobile consumers. Zara's team have already built websites for many leading Bada and Lapada specialist dealers and I look forward to working with them on my new project, and sharing the results with you in the spring.

What better way to start a new year than by offering you first opportunity to acquire this exceptional quality and totally market fresh Japanese satsuma vase by arguably the most highly revered of all the Satsuma artists, Yabu Meizan (1853-1934) , this sensational vase unusually depicts the Daimyo Gyoretsu , the almost daily ritual of processions to Edo , now modern day Tokyo.
Thank you for your continued support.
Best Wishes
Steve