Dear Friends 

Welcome to our July newsletter.

We have once again been blessed with stunning weather during the month of June, it is a real pleasure to be out and about whether al fresco dining, walking the dog or just tending the garden, long may it continue. Following up on last month's news I am pleased to say that the young blue tits have fledged and are buzzing around the garden at the speed of light. Also buzzing around in the garden on a regular basis are my three granddaughters, an enterprising little trio who have very quickly worked out the financial rewards involved in clearing the pebbles and lawn of the never-ending stream of red robin leaves. The 'money tree' was an initiative that I dreamt up one Friday afternoon whilst on childminding duties, and now it seems I don't even have to ask, funny that isn't it??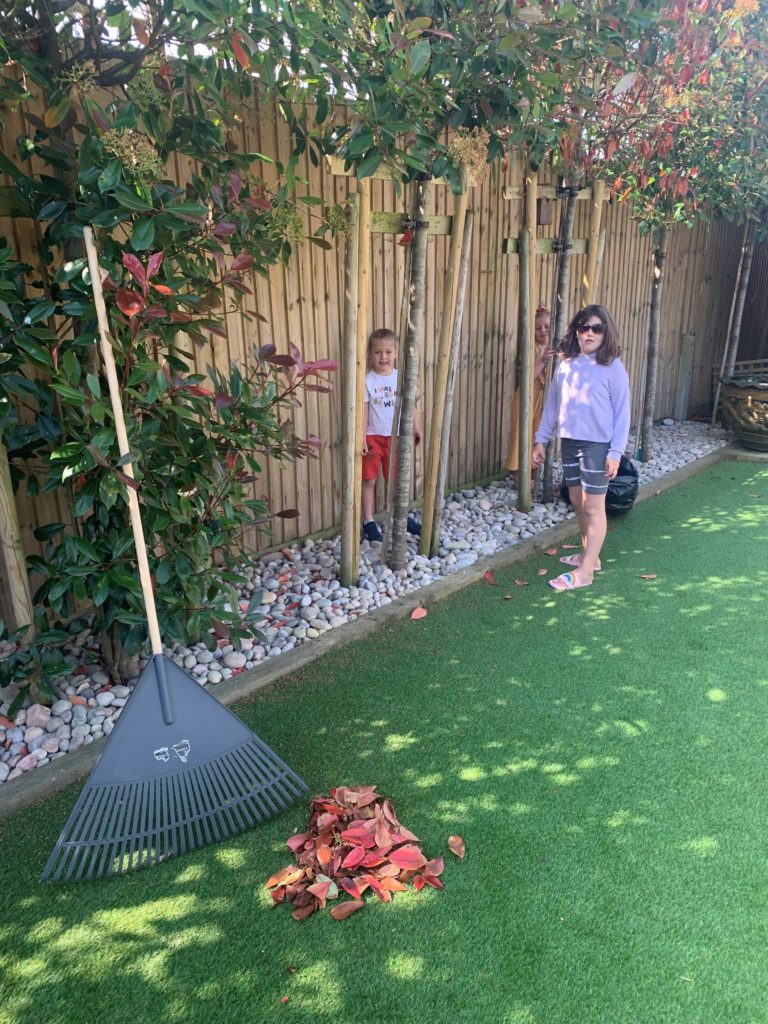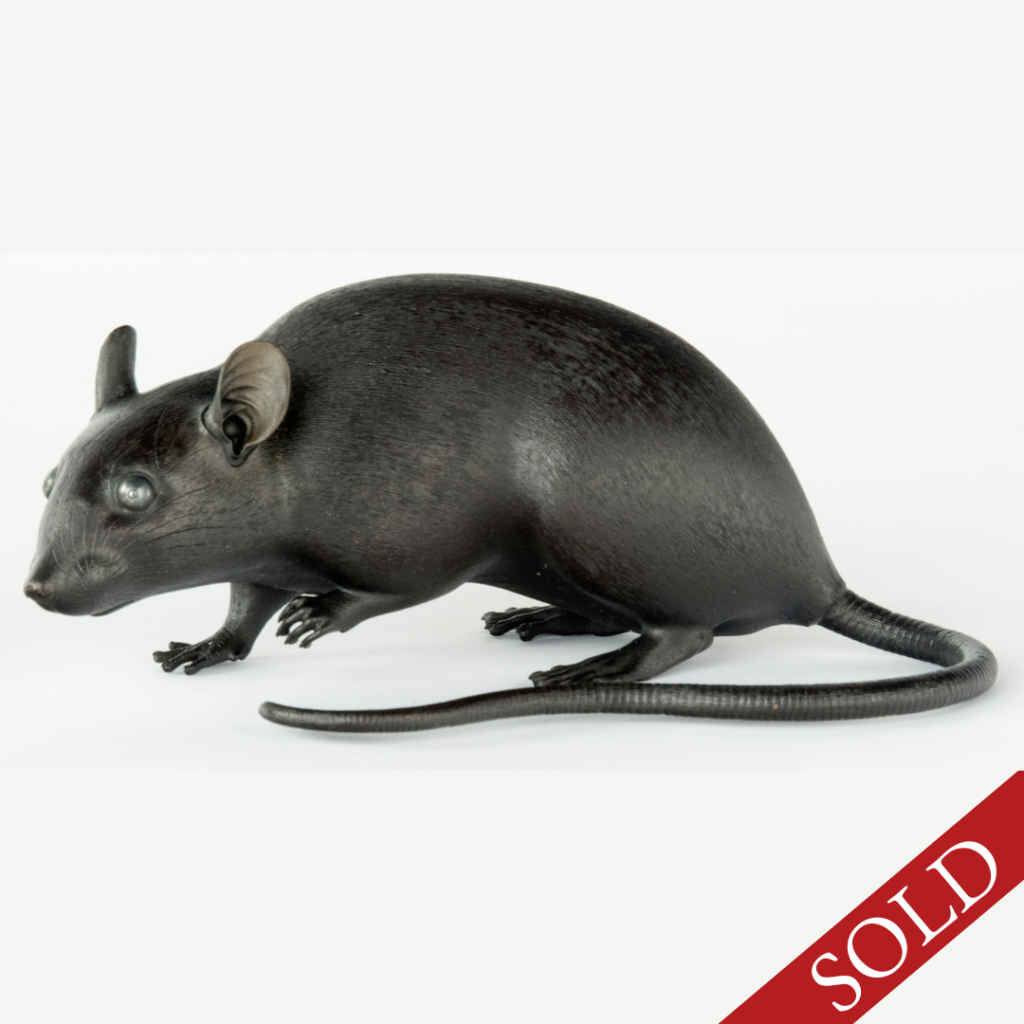 I SMELL A RAT
As you might imagine an industry such as ours selling high net worth items is not immune to the seemingly endless amount of scammers out there, and in early June I attracted a classic case that I just had to share with you.

I initially received an email enquiry on my lovely rat okimono (pictured above) from a doctor in the USA, nothing unusual there, in fact many of the finest collections of Japanese art have been compiled by doctors, physicians, surgeons, engineers and other professionals of similar standing, many of whom remain valuable clients today. After a couple of days of email exchanges reference payment method and shipping details I was asked for an invoice which I duly provided, the doctor suggested that he could not administer online bank transfers and he despised Paypal charges, and as such had to journey to his bank in his lunch break to organise a transfer, perfect …  and so, the rat went on reserve on my website, and I awaited payment into my bank prior to shipping.

As is often the case in retail and particularly in the antiques business, when something is sold somebody else wants it, and in this instance a lady contacted me to express her frustration at missing the rat. She had been organising the funds and just as she committed to purchase she noticed it was on reserve, I assured her that if the deal didn't complete for any reason she could have first refusal, although that was unlikely, such was my confidence in the doctor. 

A few days past and no payment was forthcoming, I prompted the doctor by email who later replied that he had visited the bank to be told the teller had made a mistake with a digit on the account number, hmm, I thought? but gave him the benefit of the doubt, roll forward another few days and I was getting slightly anxious, no funds were forthcoming, so I once again contacted the doctor, who incidentally had an alphabet of letters on his e-mail sign off as well as his full clinic address. On this occasion he appeared very frustrated and was setting off to the bank to see what was wrong, I awaited his response later that day…. "can you believe the teller had forgotten to use the I-BAN number to make the transfer" That was the moment that I knew all was not right with this proposed transaction, I gave him an ultimatum to pay on paypal or card, which he declined, so naturally I cancelled the sale, after which I received a very unprofessional rant from someone I now believe to be a professional scammer. 

Of course, the news was relayed to the UK based lady that the rodent was still available, she was absolutely thrilled and within 30 minutes of receiving my invoice I was paid, the already boxed rodent was relabelled and was on his way to Somerset instead of Illinois USA. The ladies delight and the feedback subsequently received has been so worth the initial torment. As you can see he now resides with some newfound friends, and we have another very happy member of SSJA. Thanks for your patience Toni.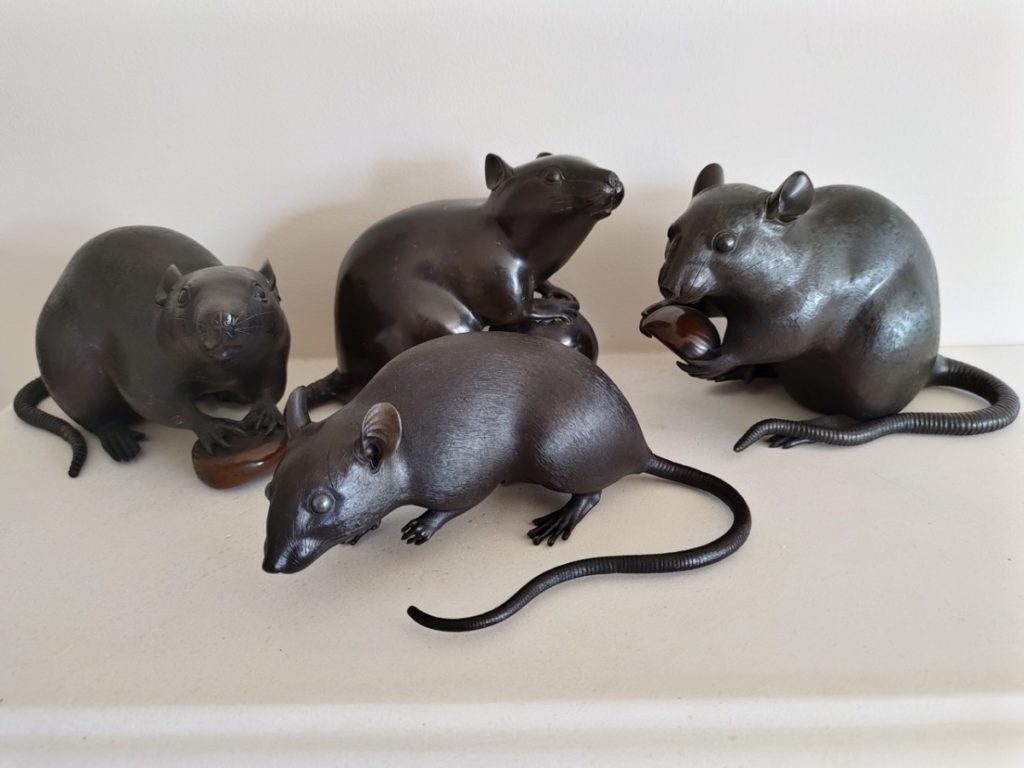 Still somewhat perplexed by the antics of the doctor curiosity got the better of me, I carried out some further checks on the name and address provided on the doctor's emails only to find he was masquerading as a psychiatrist in a mental health institution, you couldn't make this stuff up…

Why am I sharing this story with you? Well the punchline made me smile, but primarily as a gentle reminder to all of us to be extra vigilant when buying or indeed selling online.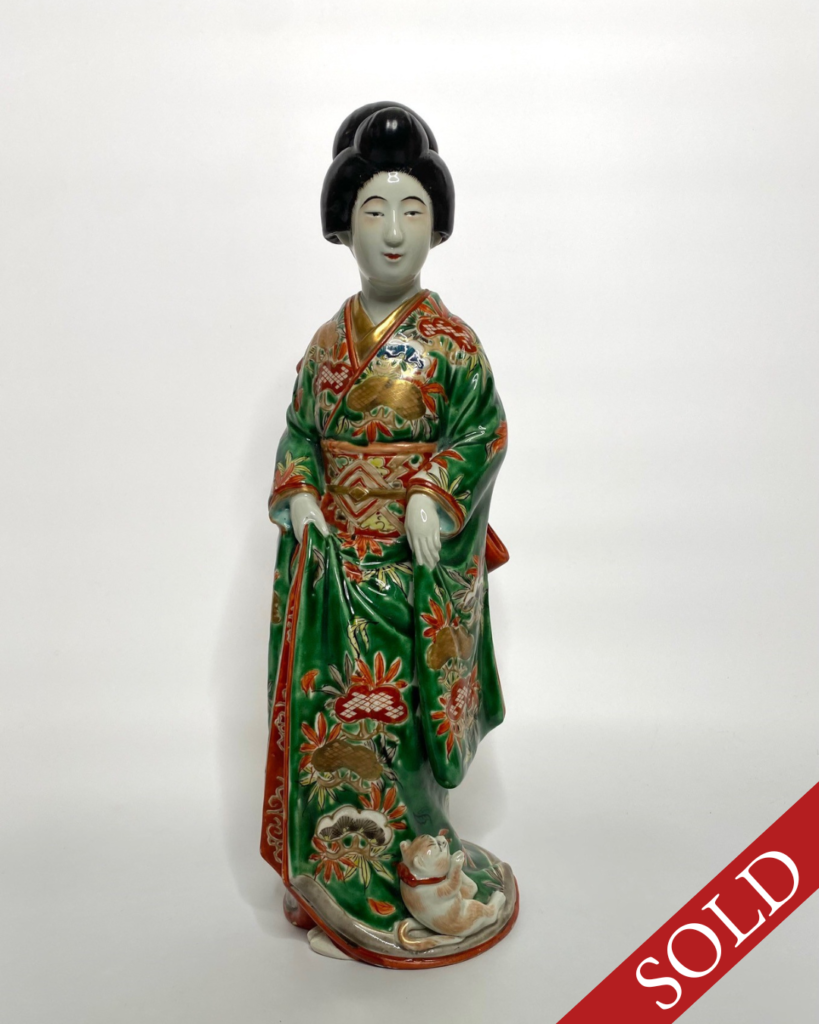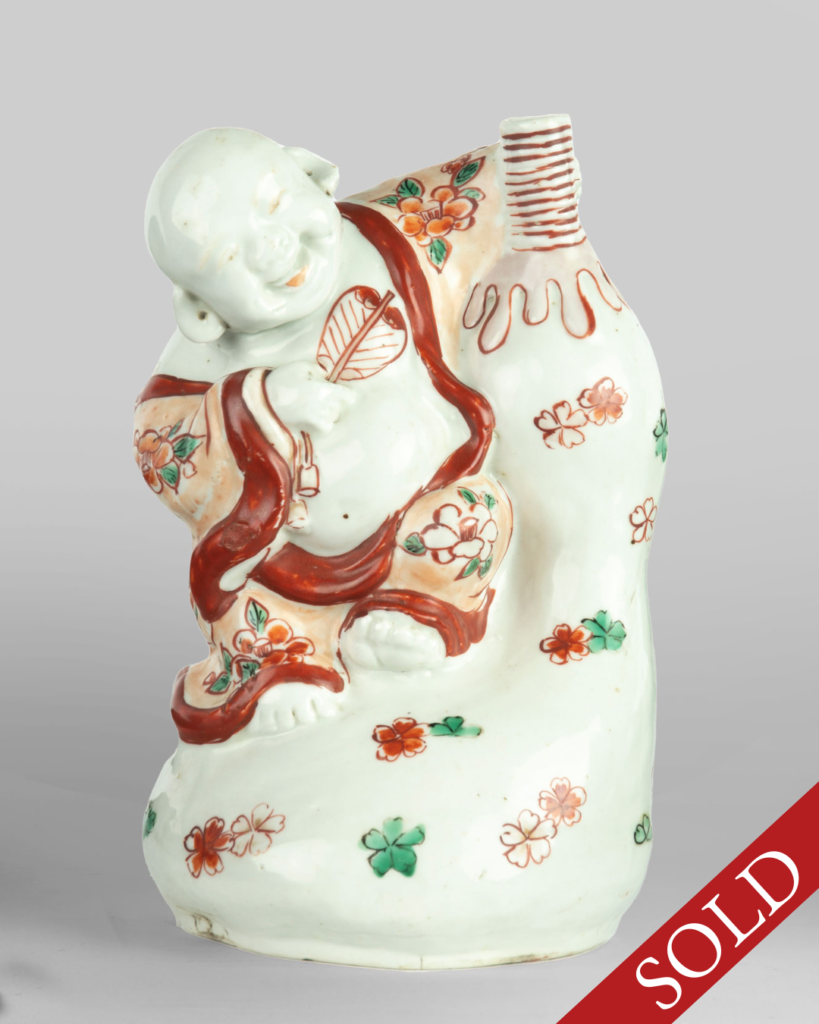 In other news our charming Bijin okimono and her feline friend have emigrated to Australia and our rare late 17th century Tokuri has found a new home in the south of England having travelled over initially from the Channel islands.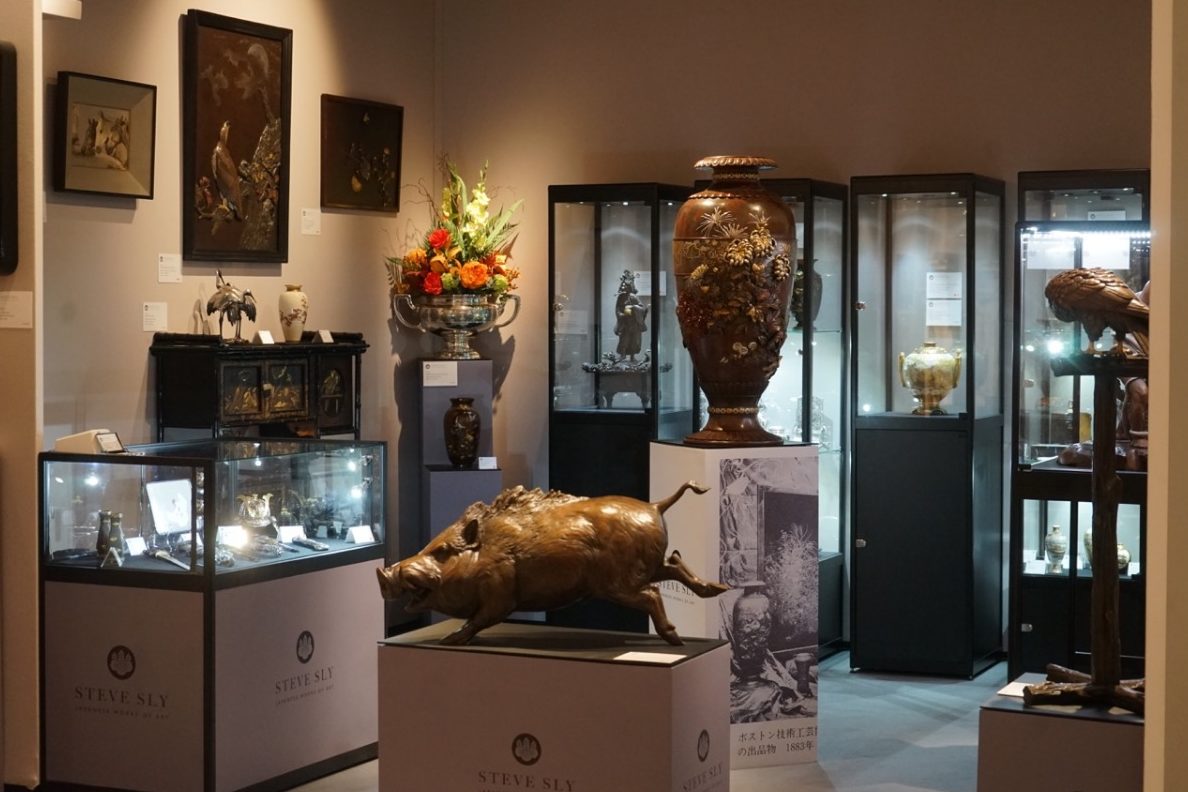 It's hard to believe that his time last year I was halfway through what was to be the final staging of Masterpiece London, a show that was certainly a roaring success and the pinnacle of my career so far, not just in terms of sales receipts as the event has also resulted in many new friends and clients adding their details to my database.

This year things are very different with many of the long-standing shows having collapsed or simply being axed for commercial reasons, now including the Baltimore show in the USA, that was shock news last month. This sudden seismic shift to the way the industry ticks has left much of the trade in a state of flux with limited opportunities to meet new clients face to face. I can only hope that as things settle down some of these events will return in 2024, the early signs are positive and I very much look forward to the return of shows of the calibre of Masterpiece.

For this year I continue to expand my online reach and remain ever grateful for the significant database of clients that continue to read my monthly newsletters and from time to time spot an item that they simply cannot resist, this route to market has certainly developed at a pace since covid and will undoubtably continue to flourish. The rat okimono story had a happy ending and is a subtle reminder that If you are looking for a specific piece or if you spot an item in the gallery you would like to reserve whilst you organise finances, or if the timing is just not quite right for whatever reason , then please do not hesitate to contact me, you will find me very accommodating wherever possible. 

Contact steve@steveslyjapaneseart.com

June proved to be a fantastic month to acquire new items, with market fresh pieces landing from Europe and the USA as well as from collections much closer to home, many new pieces have recently been added to the gallery so please do take a look by clicking here.

Two of the latest acquisitions exclusively reserved for today's newsletter are these charming fine quality monkey okimonos, each stemming from the studios of the highly regarded Genryusai Seiya, having previously formed part of a UK lady's Japanese works of art collection.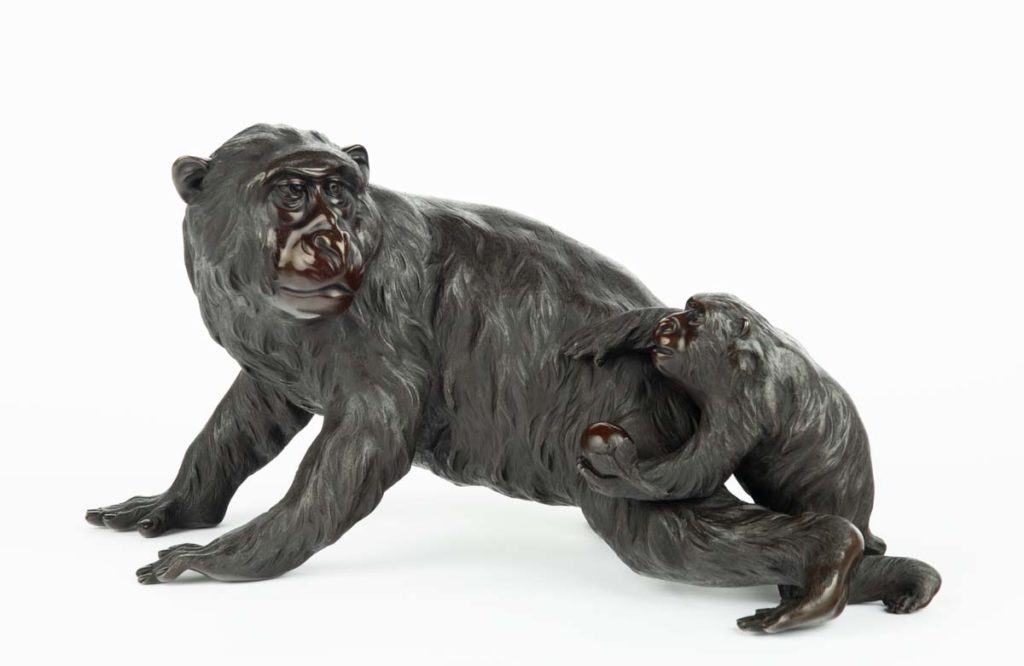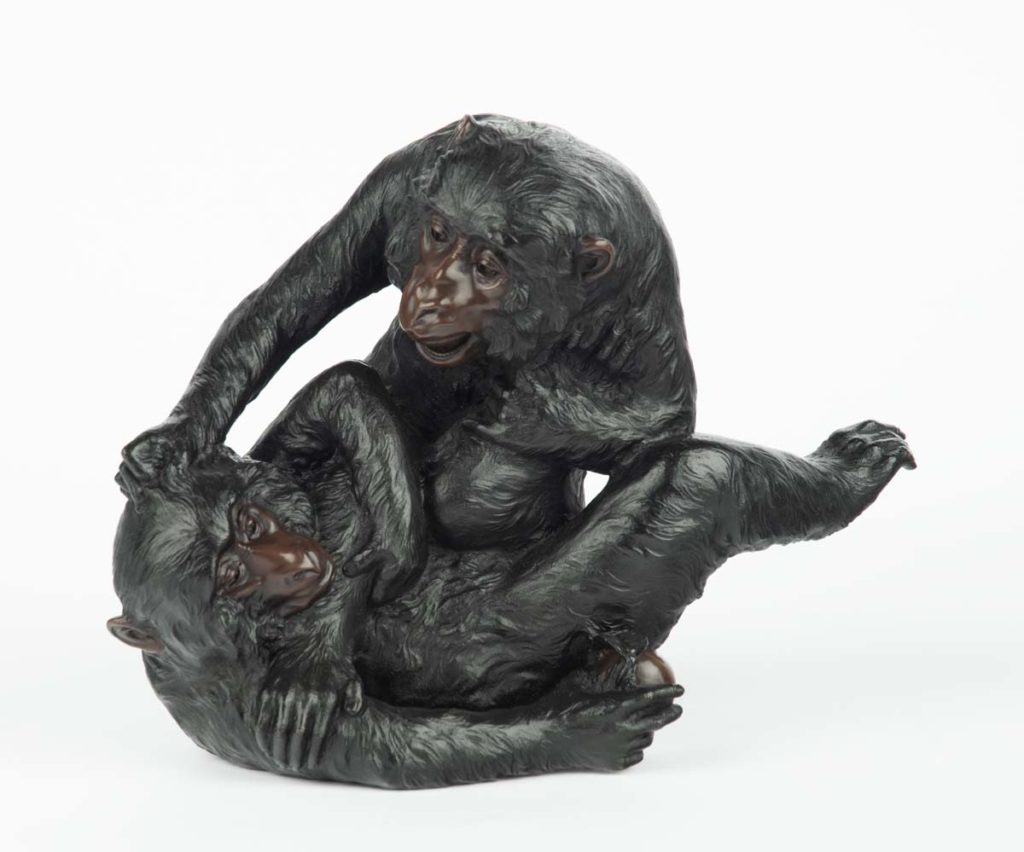 I hope you enjoy looking at the primates as well as our latest listings.

Best wishes
Steve