Dear Friends

Welcome to our November newsletter.

October was a month that delivered yet another early season pantomime performance by the very people entrusted to run the country, the early demise of Liz Truss and her chancellor will probably go down in history as the most incompetent pairing ever to set foot in Downing Street, at least that's what the financial markets suggested. This resulted in the sudden re-emergence of Bo Jo from his Caribbean retreat, however this overnight dash was all to no avail with the eventual outcome being Rishi Sunak now picking up the baton for his attempt to lead the government, the very same candidate who didn't win enough support in the most recent vote of the entire party membership. With the eyes of the world now bearing down on him, we can only hope for a much-needed period of stability during his tenure.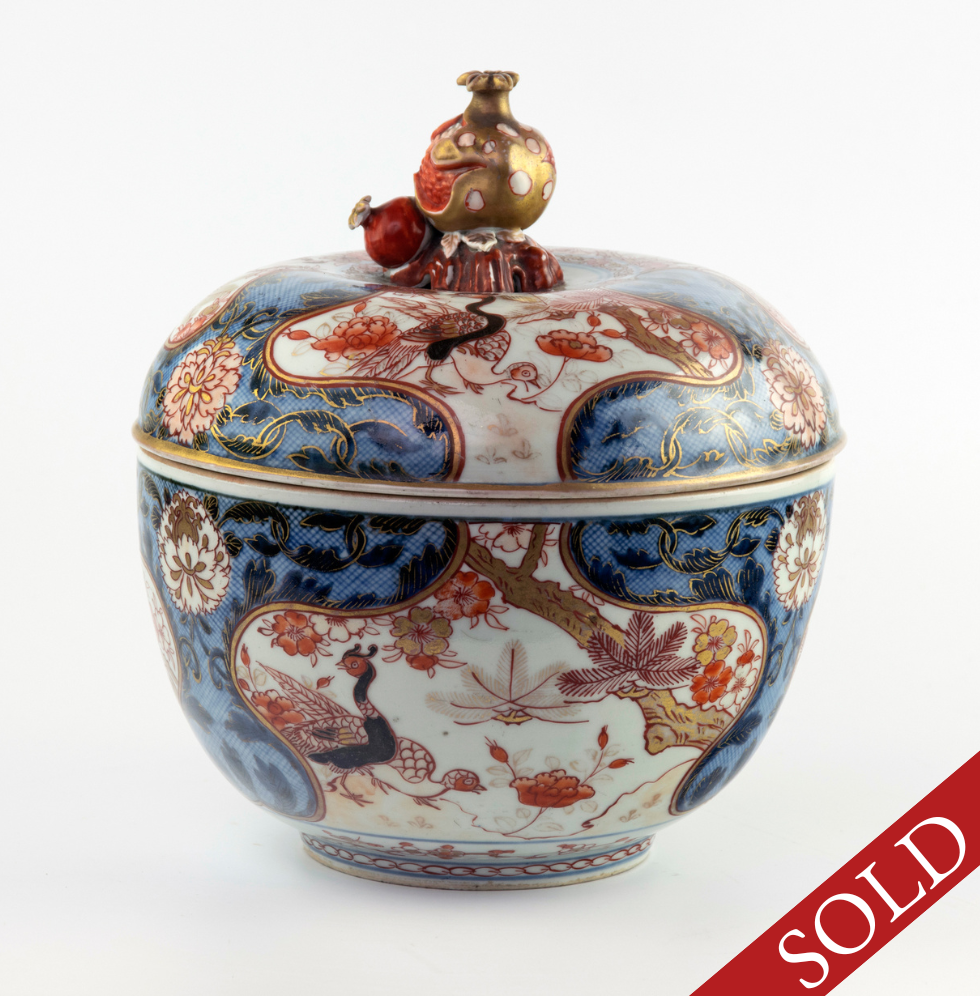 During this turbulent period business continued as usual here at SSJA with the recently listed 17th century Arita bowl and cover finding its way to a UK based collection. Thank you to that much valued client for once again placing his trust in my hands, I was pleased to hear that the bowl arrived safely and the client was very pleased.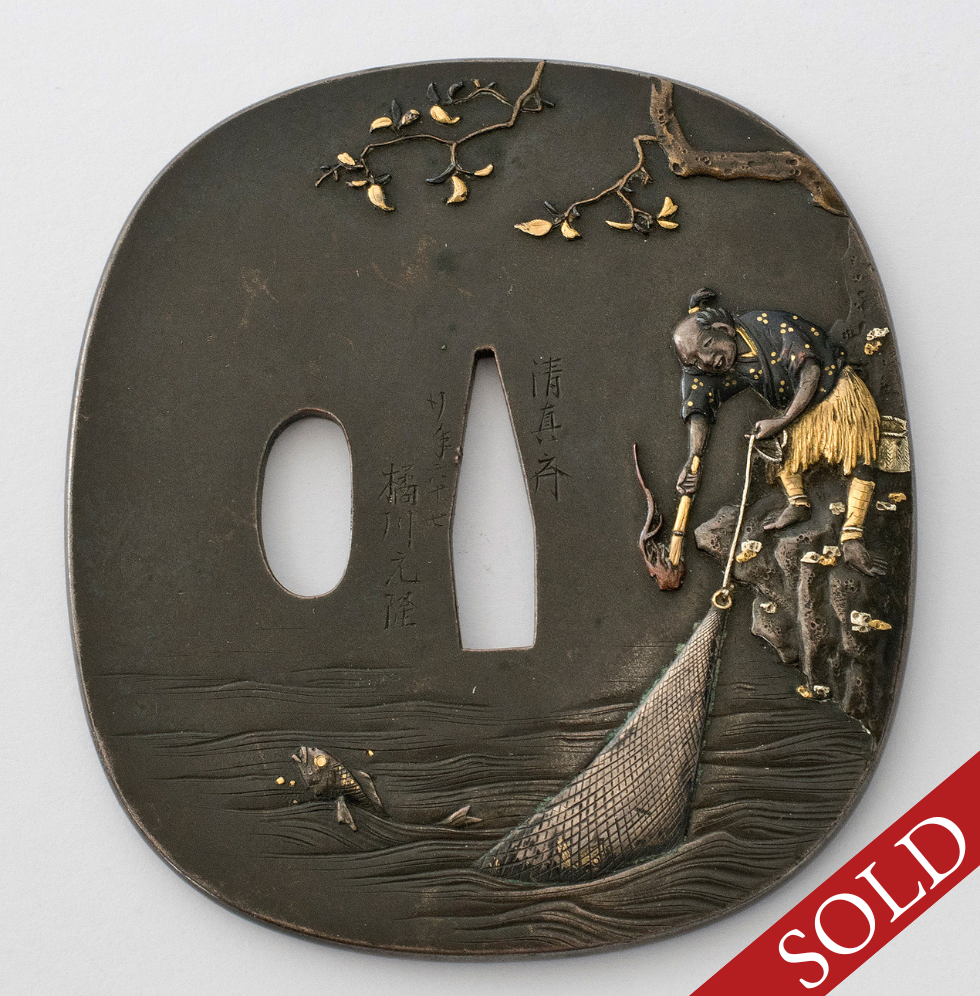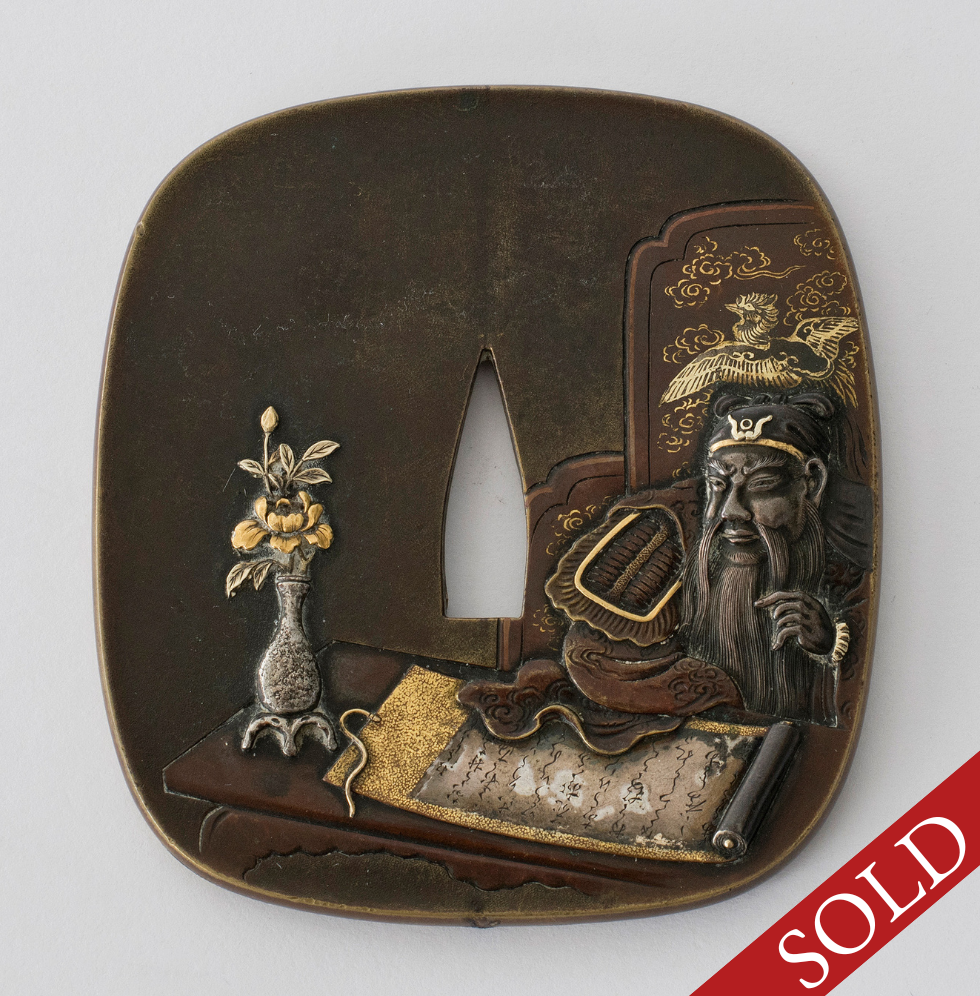 Amongst other sales were the two mixed metal tsuba pictured above now en- route to a valued Asian client, the tsuba (sword hand guards) formed part of a private collection of Japanese metalworks and ceramics that I was privileged to be invited to purchase, there are still a few tsuba available to view In my metalwork selection.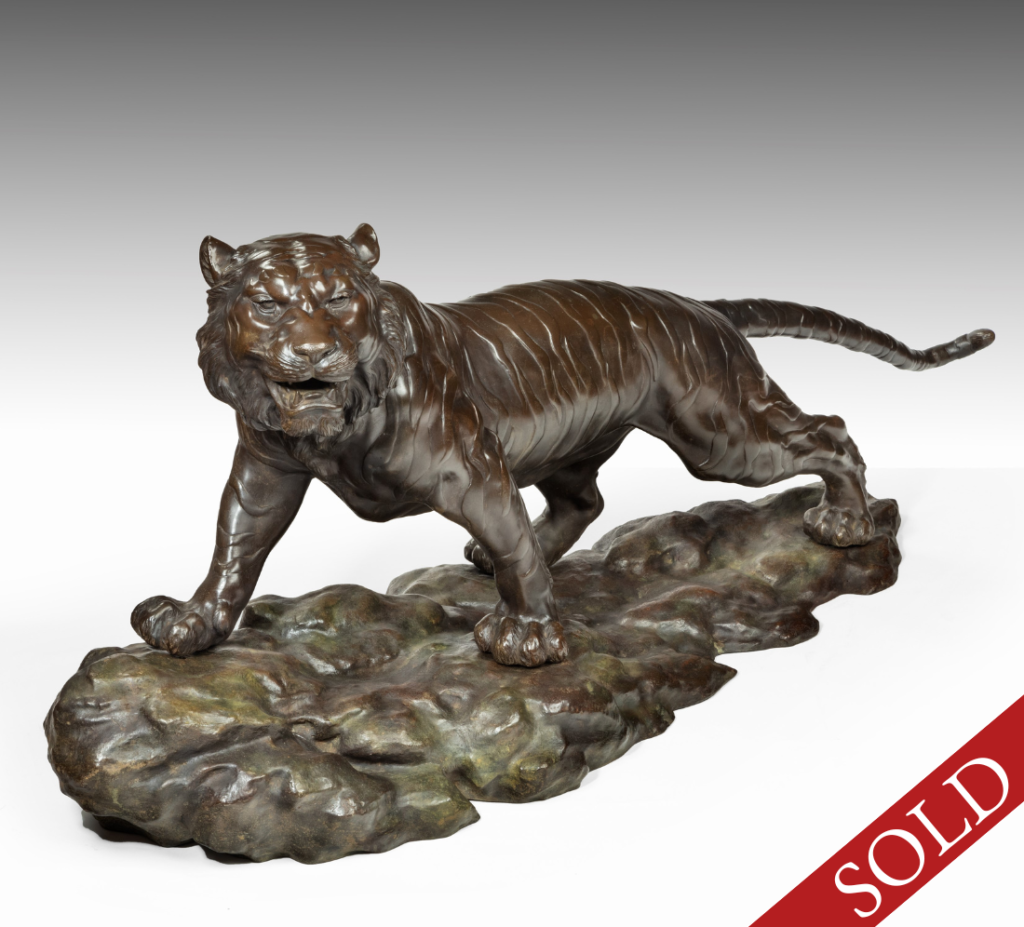 Another item on the move last month was the monumental bronze Tiger Okimono upon its en-suite bronze base, once again finding a new home within the UK.

Month end brought us nicely into the Asian art London period, with multiple gallery exhibitions and events celebrating the 25th anniversary of Asian art London. As I write this mail I am planning a visit to the city to visit some of the galleries and meet up with some colleagues, I'll be on my guard hoping to stumble upon some treats whilst steering clear of any tricks along the way. Although not London centric I was pleased to be involved in some small way this year with a prominent advertising campaign in the leading publications associated with the event. As well as selling I am naturally always looking to raise awareness in an attempt to source the finest items, preferably fresh to the market. For confidential valuations please visit https://steveslyjapaneseart.com/services/valuations/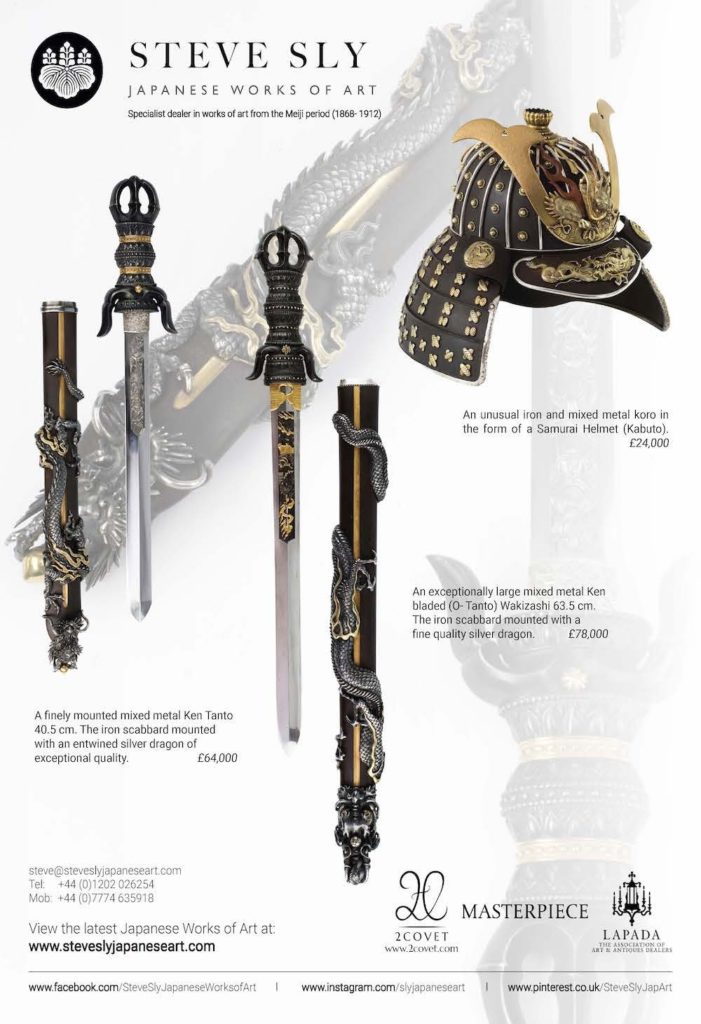 In other news I am delighted to have been invited back to Masterpiece London 2023, June 29th – July 5th, with a VIP preview on the 28th. I must admit that I had already started the 2023 collection in anticipation of being accepted, now that I am officially confirmed as an exhibitor I look forward to the challenge of sourcing further outstanding items to compliment what is already tucked away.

Finally, on the theme of Halloween I was tricked into taking the granddaughters pumpkin picking at one of our local farms last week, I must admit it was great fun and a real treat for the girls and Teddy boy.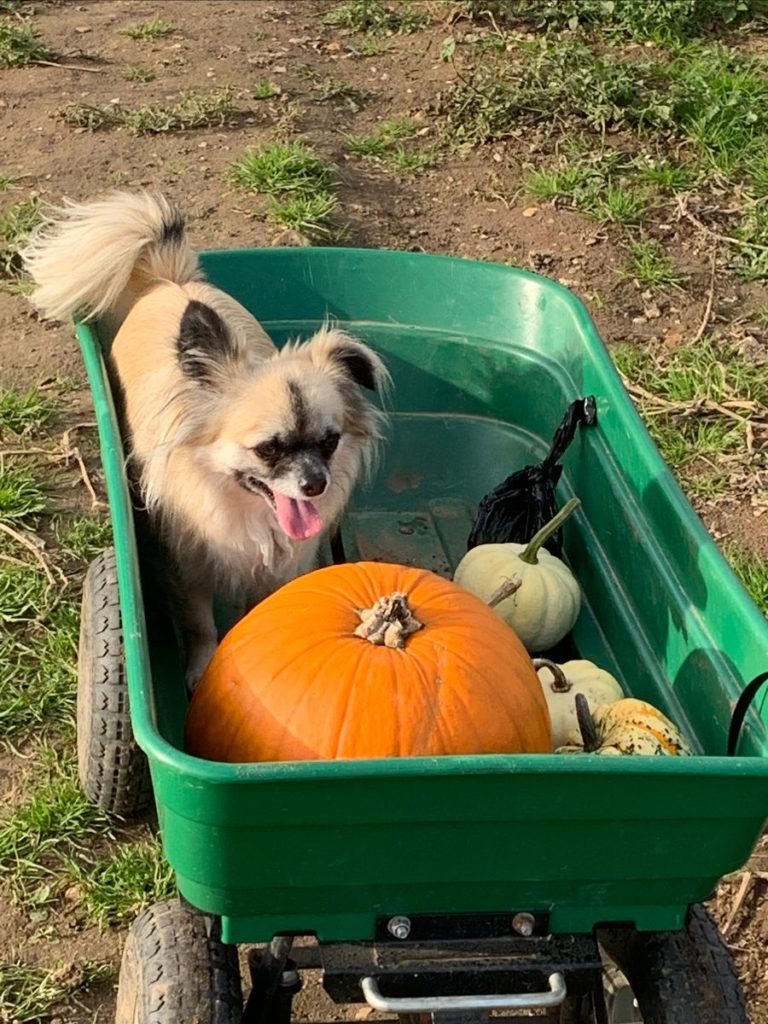 Best wishes

Steve