Dear Friends

Welcome to our October newsletter.

The first few days of September delivered a very welcome heatwave here in the UK, apparently another record, this was however swiftly followed by some severe storms which not only broke the humidity but also reminded us that Autumn is here in earnest, in fact the bedroom fan has officially been stored away for another season and the log order has been placed with the wood yard, there is something quite comforting about hunkering down for the winter months ahead, although why I don't know.

On a business front the month got off to a flyer with an enquiry on day one from a long standing European based collector who simply had to own this charming Satsuma bijin okimono, an item that as it transpires I could have sold three times over in quick succession, such was its broad appeal.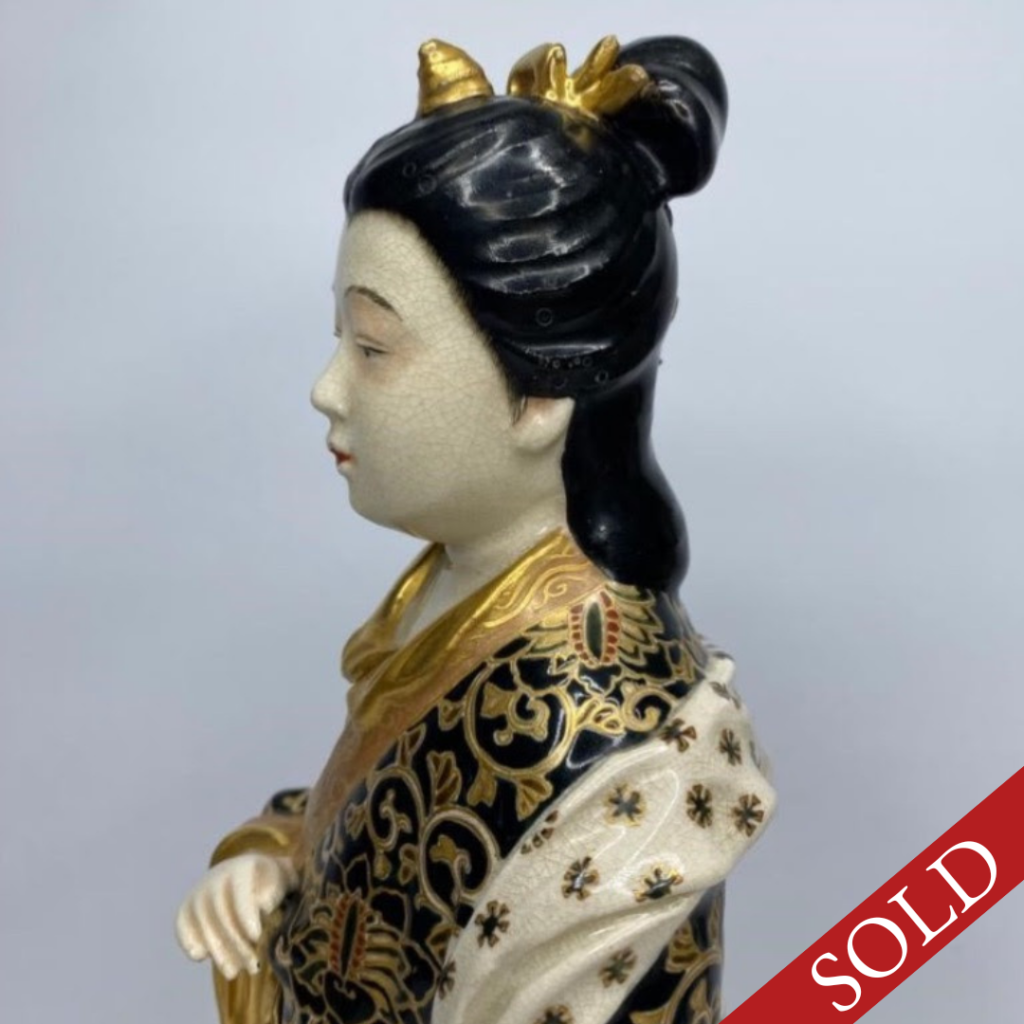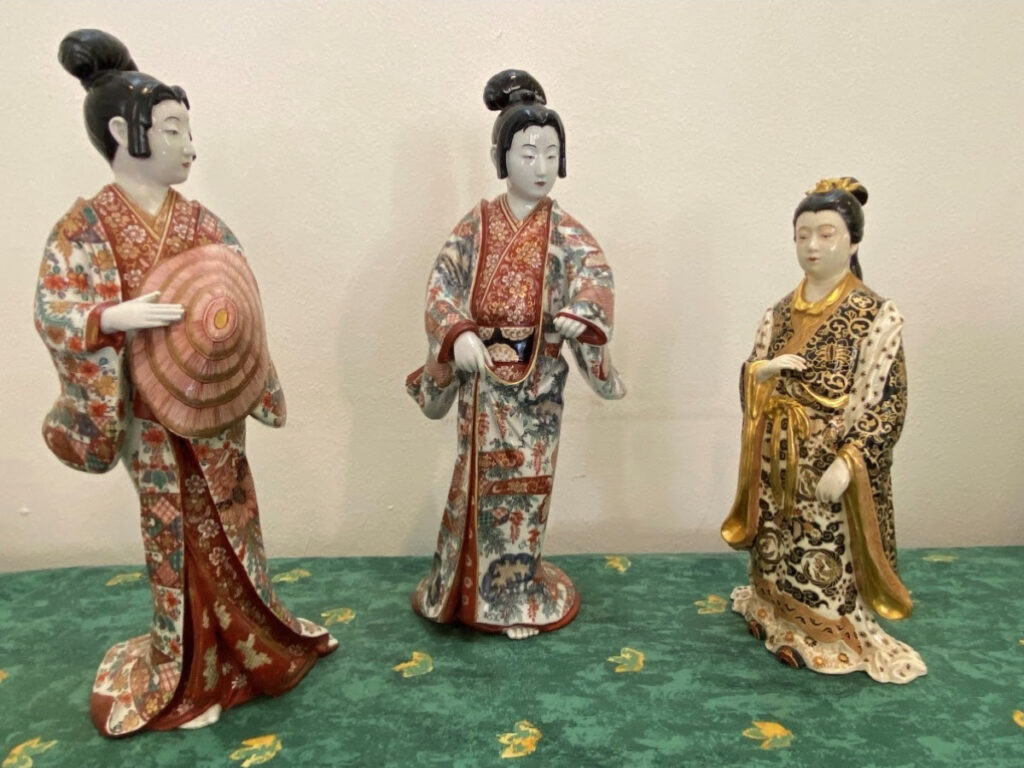 I was pleased to see that she had arrived safely and now had the company of the two Imari bijin that this collector had purchased from us a few years back, thanks to that client for his continued business and for providing photographic feedback. I always love to hear the onward story.
I have started to notice a steady rise in interest in Japanese ceramics, particularly the long standing highly collectable areas of Satsuma and Makuzu Kozan.
Both types have for decades been avariciously hunted down, in particular by USA collectors. It is fair to say that around 80% of my sales and indeed purchases of Japanese ceramics have been with USA clients, in fact two further examples below recently headed across the pond to join a valued client's collection.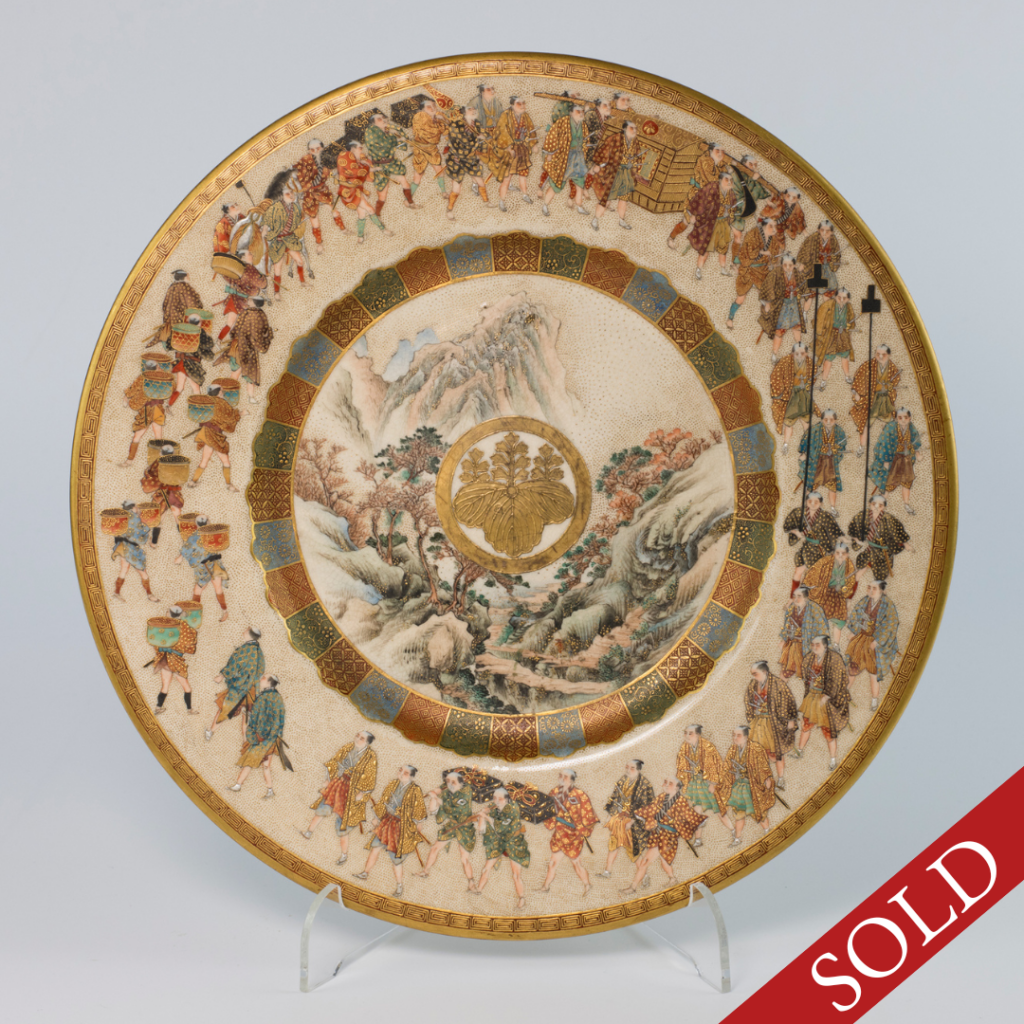 However, I now witness at first hand a renewed interest for Japanese studio wares, in particular Makuzu Kozan, but not discounting other lesser-known artists. It would seem the market in the Far East has now woken up to these amazing ceramic artworks, each individually potted and hand painted. Ceramic and earthenware examples from such Imperial artists as Miyagawa Makuzu Kozan I, Suwa Sozan I and Seifu Yohei III represent staggering value when compared to some of their Chinese counterparts, particularly anything purporting to be Imperial.
I imagine the reassurance of knowing that what you are buying is indeed a genuine Meiji Period Item as opposed to the uncertainty of a clever fake will have some bearing on this new emerging market. The battle now is finding some market fresh items for the shelves of my depleted ceramics section, as so often said I do relish a battle, please continue to watch this space and let's see what transpires.
October brings the much-anticipated Asian Art London series of events, none of which I am physically talking part in this year, but as always I will enjoy visiting town to see what's new at some of my favourite galleries and exhibition spaces.
I am excited to advise you that my long-awaited Autumn 2023 Exhibition pdf is just about complete, you should receive your copy at 13.00 hrs UK time on Friday 13th, this time slot should hopefully provide fair play for all subscribers around the globe.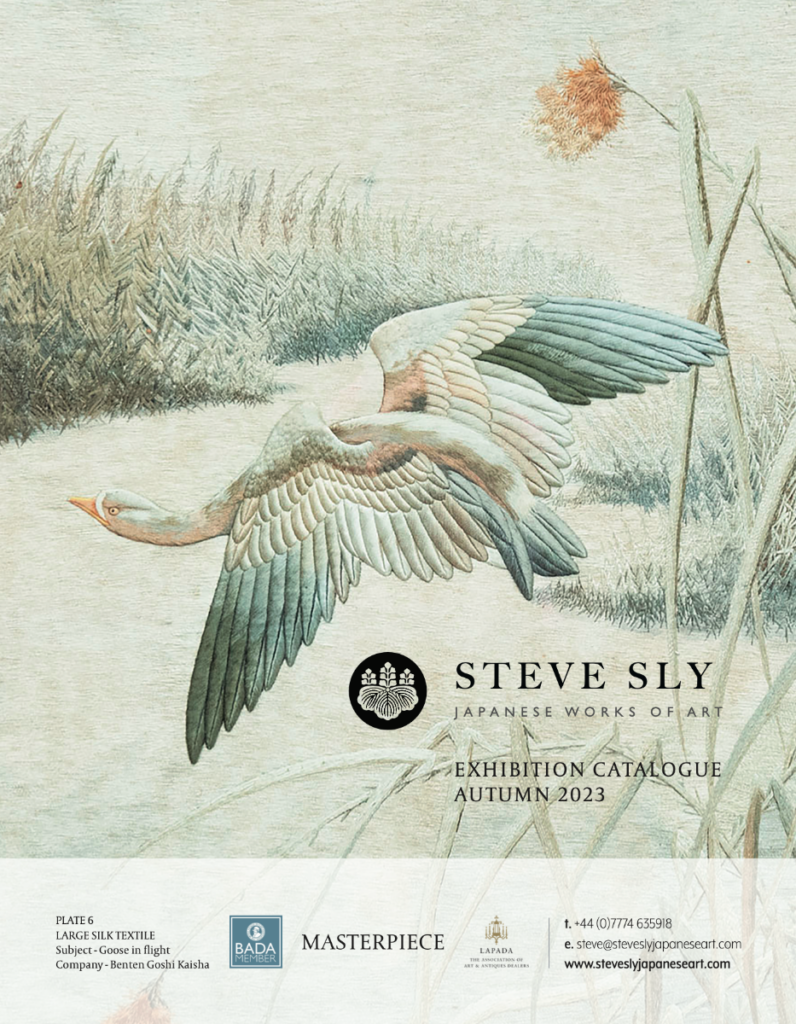 I so look forward to your enquiries and feedback, whether intending to purchase or just looking in out of curiosity your continued support is so valuable to me, thank you.
For this month exclusive featured items we return to a collection of very modestly priced mixed metal wares that I supplied to a USA client in the pre brexit, pre covid, pre-war years of the mid to late teens, boy do we remember those times with fondness.
I was very fortunate to have been offered and have subsequently purchased a selection of that gentleman's collection to share with you.
For today I would like to share this delightful miniature mixed metal table screen individually artist signed and sealed by the Nogawa company, this charming silver lined Komai style iron trinket box, decorated with a bijin and her pup in a tranquil garden setting, and lastly the Komai style damascened iron box featuring the seven lucky gods of good fortune, I do hope you enjoy them as much as the previous owner did.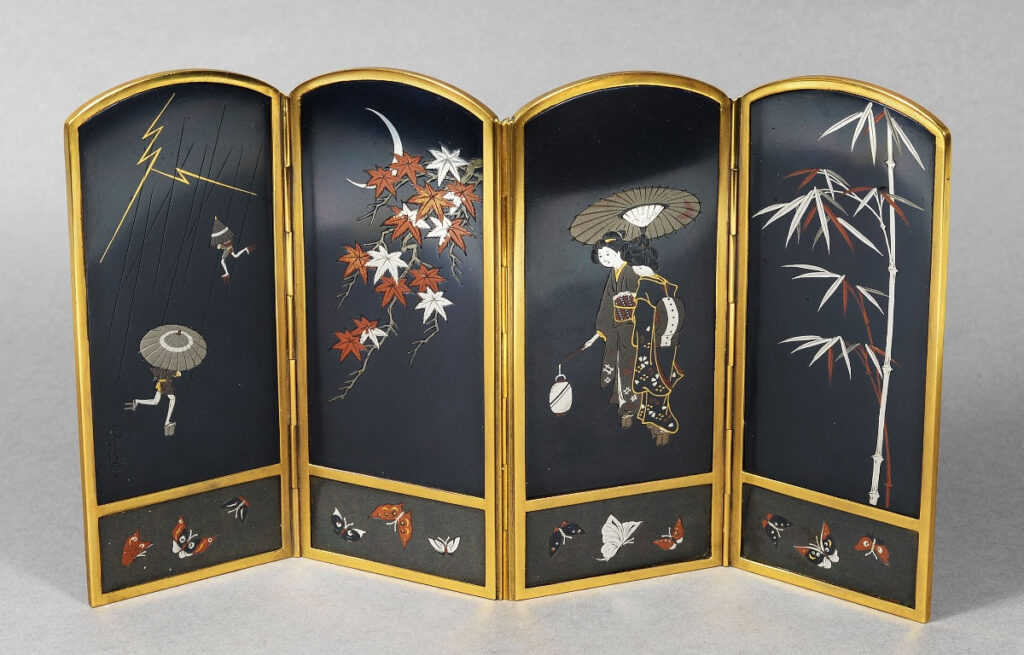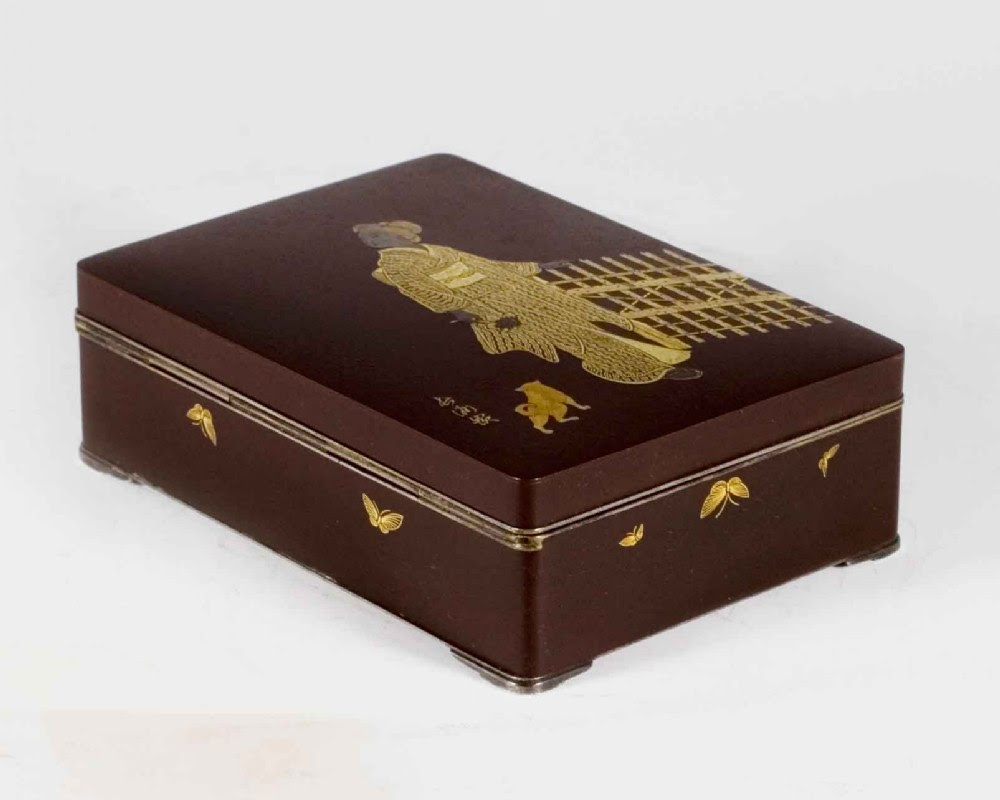 Simply click on the images for further details and prices.
Best wishes
Steve