Dear Friends 

Welcome to our May newsletter.

In April we enjoyed the Easter break with a traditional egg hunt for the grandchildren, rather unusually the weather was just about nice enough for the inaugural barbeque of the season, well for a few hours anyway, great fun was had by all, even Teddy boy bagged an egg, a dog friendly egg of course.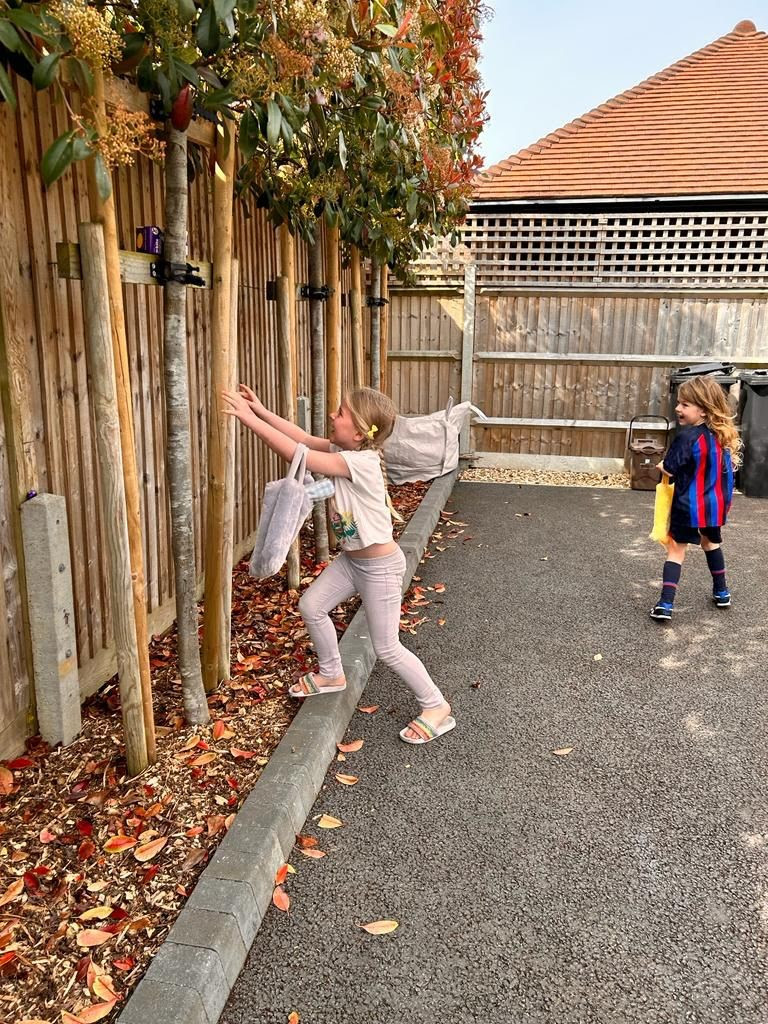 Sadly I had not found an egg, and probably for the best, It was however rather timely that one of the items that had arrived from Japan at the beginning of the month actually contained a selection of chocolates, aptly named Meiji, a very nice gesture from the seller and if they are as tasty as the artwork itself then they will be a real treat.
You may recall back in April's newsletter I featured two pieces of Satsuma from a collection that I had recently purchased in the Channel islands, I am pleased to say that the Torus shaped vase by Meizan was immediately snapped up by a long standing UK based client, remarkably the stunning 1,000 butterfly bowl has yet to find a home, do take a further look, it's a really great bowl worthy of a top collection.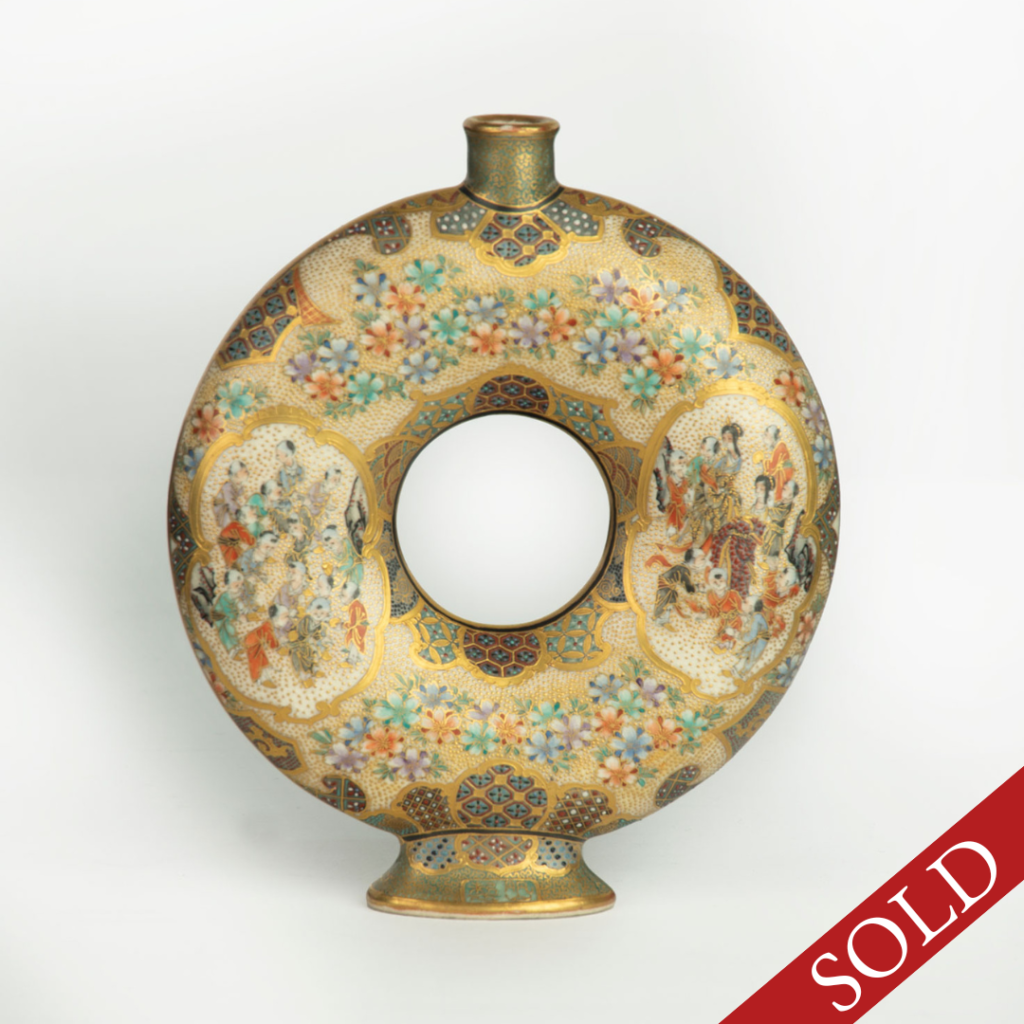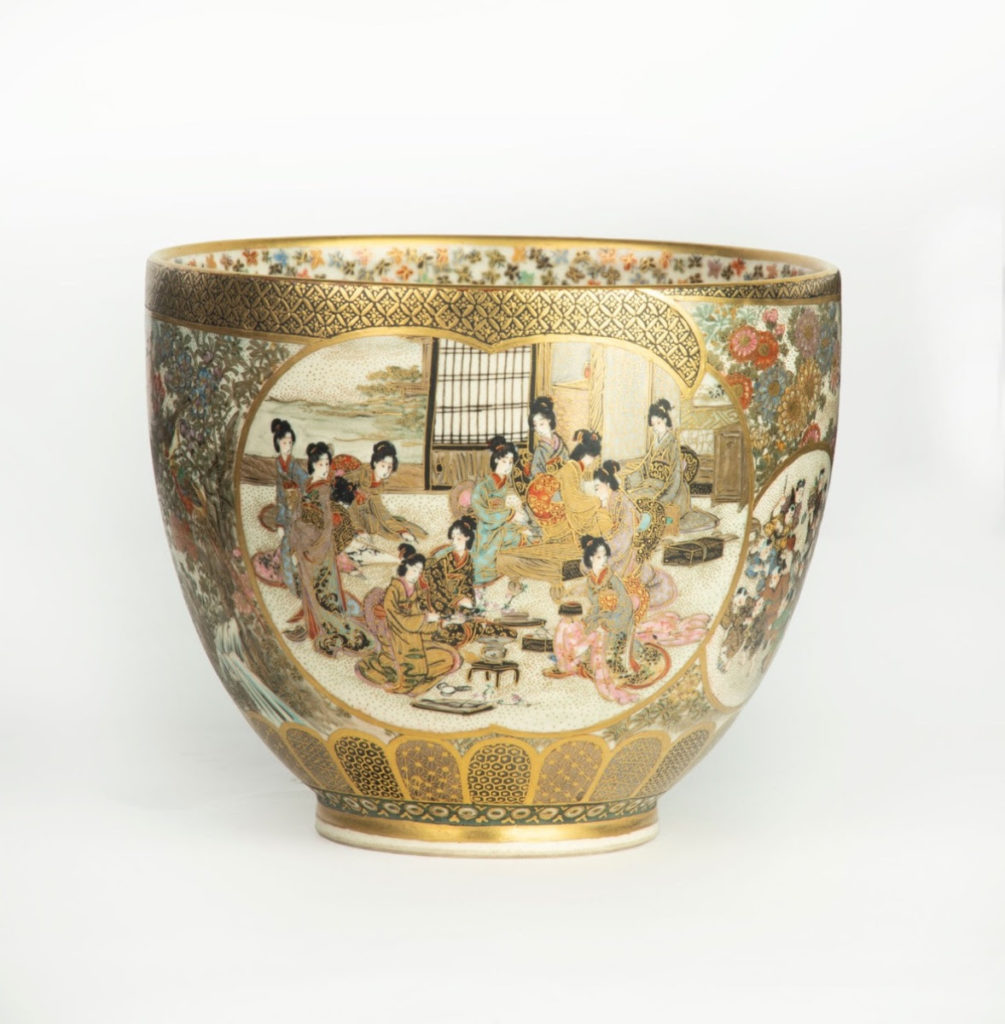 Another item that literally lasted a few days was the rather special Tsuba (sword hand guard) depicting Nio the Temple guardian, it was manufactured in Japan during the latter part of the 19th century and is now heading to an enthusiastic Chinese based collector and promoter of Meiji period works of art.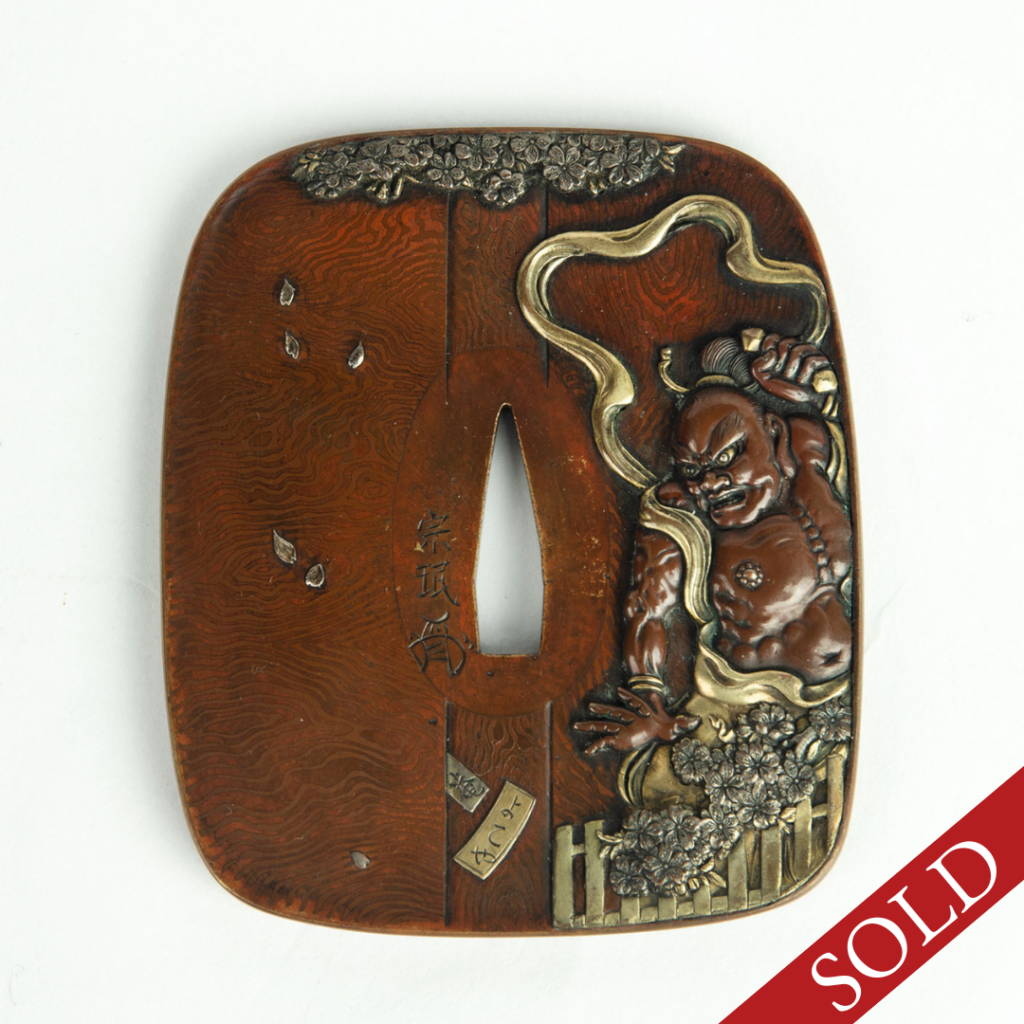 Two other exceptional items that have found new homes this month are the charming life size runner duck okimono, it is such a rare subject and although large scale it retains a very fine quality, the duck is on its way to join a very special Japanese metalware and okimono collection based in the UK.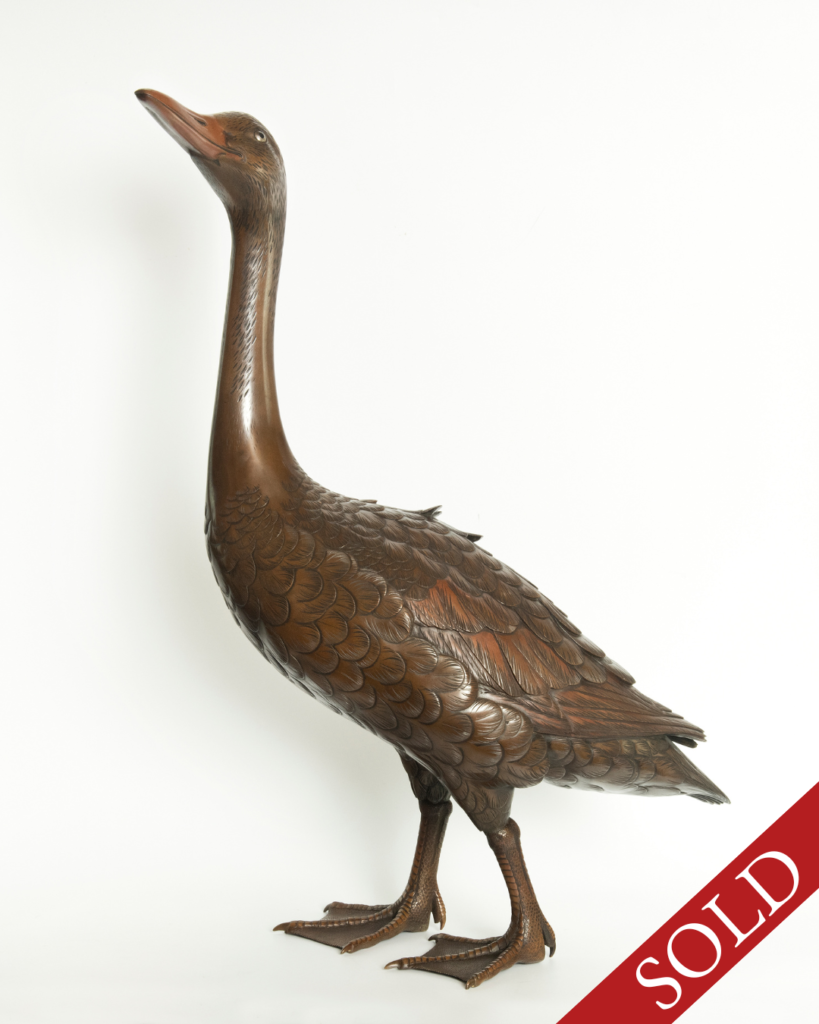 The other item was this breath taking quality and outstanding condition damascened iron vase fully signed by Kajima Ikkoku II, this rare piece has now safely arrived across the pond to sit alongside an exceptional group of metalworks that I am currently curating for a valued US client.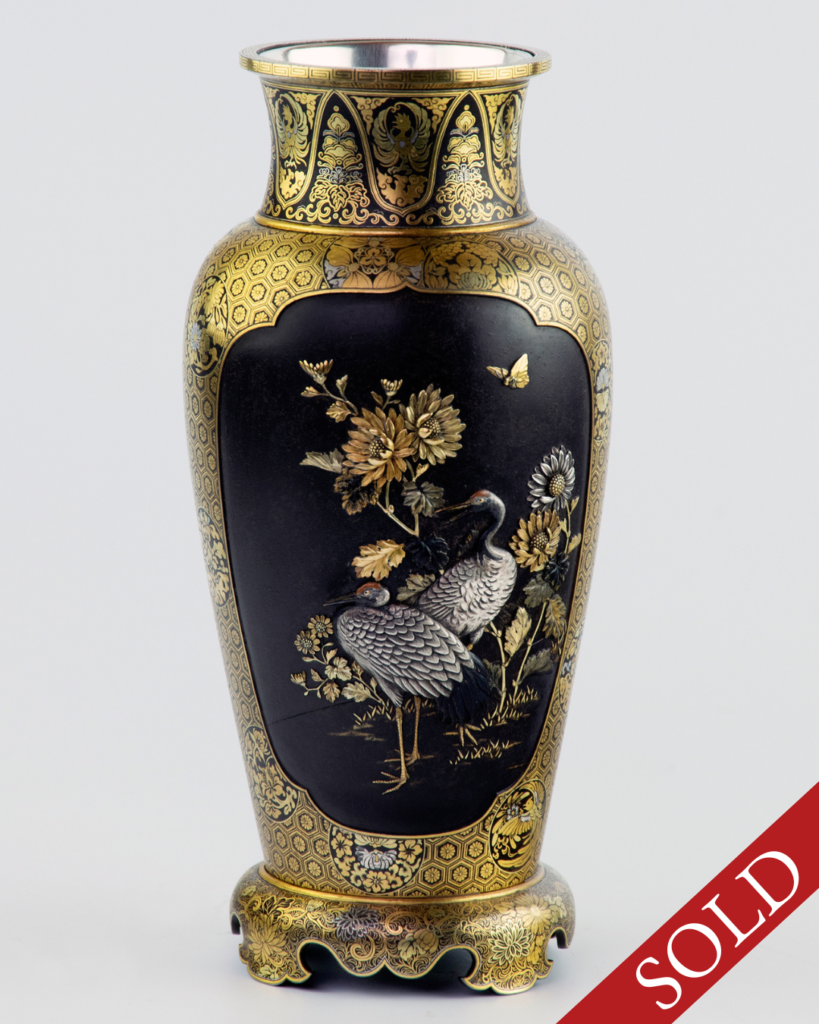 The continuing theme is quite simply where do I find the replacement artworks of this quality and condition to satisfy demand, the simple answer is that I don't really know, but that is the buzz and the reason that I spend literally hundreds of hours a month trawling through the vast reams of often substandard items on offer, utilising decades of experience and a keen eye in the quest to turn up the finest pieces.
"Nobody said it was going to be easy, but to me without doubt it's the greatest job in the world". 
A frustration last month was the attempted scamming of my Instagram account, luckily it was spotted in time and I hope to have it live again in the coming days, although its been a real pain for the girls at the AMC trying to reinstate it, technology is great when it works but boy do we hate it when it goes wrong, thankfully business remains unaffected.
And so, into May a month that showcases a once in a lifetime event for many with the Coronation of King Charles III, whatever our individual views on such matters it is sure to be a significant occasion for the UK and Commonwealth, and no doubt the unfolding pageantry and pomp will be enjoyed in many other countries around the globe.

During the period of my particular focus on Japanese works of art Japan was ruled by an Emperor, in fact the Emperors Meiji (1868-1912), Taisho (1912-1926) and latterly the Showa Emperor (1926-1989) ruled for over 120 years.
The Meiji Period 1868-1912 is where I generally concentrate my efforts to source some of the finest works of art ever produced by man.
It was during this period that a handful of the greatest artists were granted the status of Teishitsu Gigeiin (Imperial Artists). Below is a reminder of just some of the items we hold in stock that were manufactured by these highly regarded court artistans, artists such as Namikawa Sosuke, Suzuki Chokichi and Miyagawa Makuzu Kozan reached the pinnacle of their respective career paths. Their fine artworks were highly prized at the time and still continue to be coveted by generations of savvy collectors worldwide.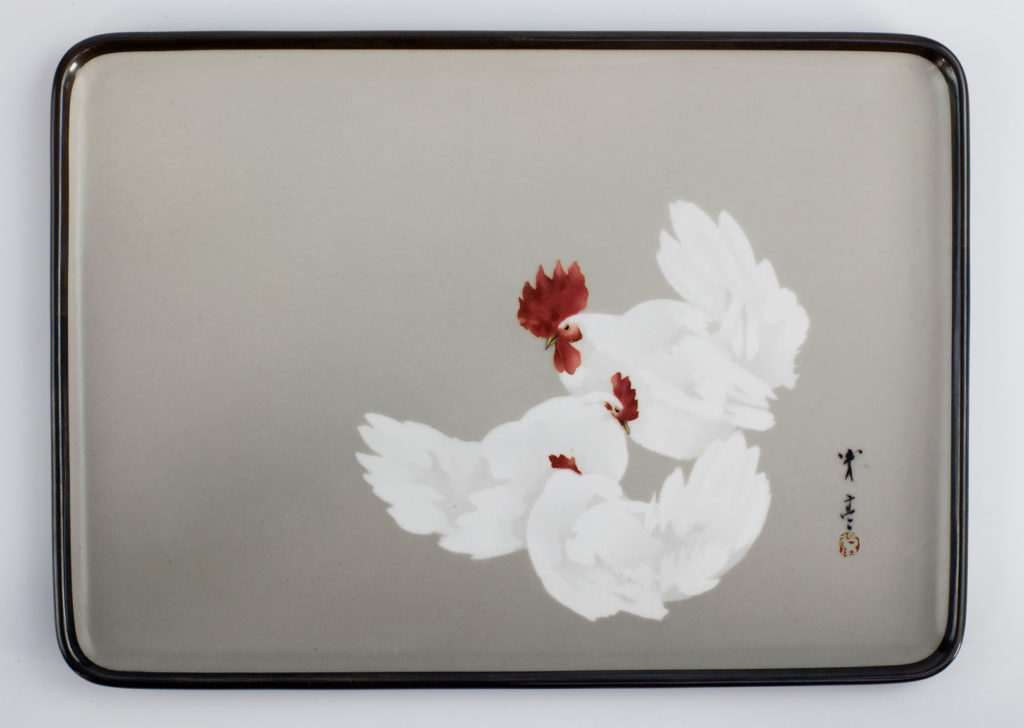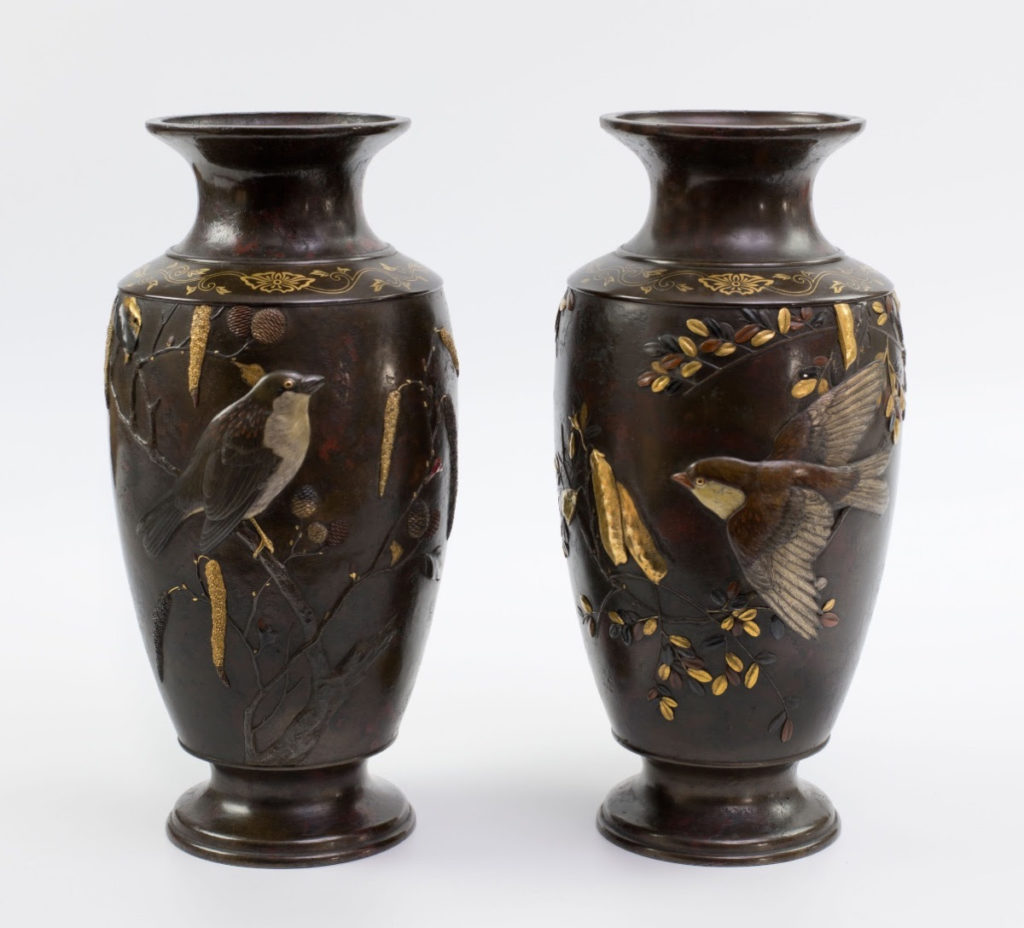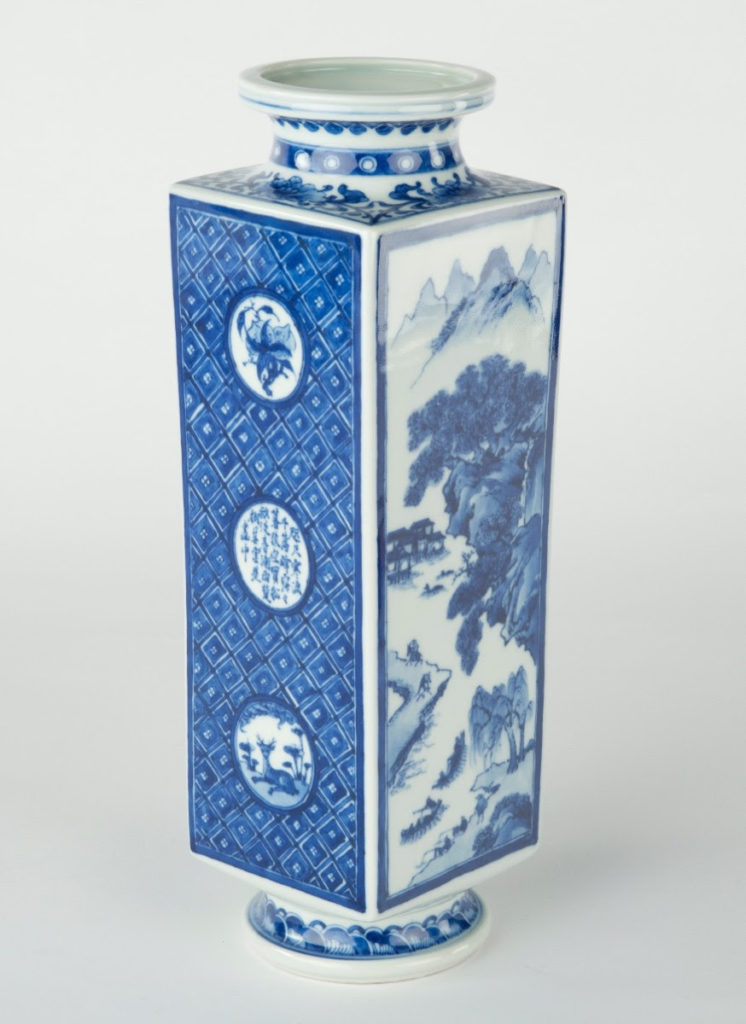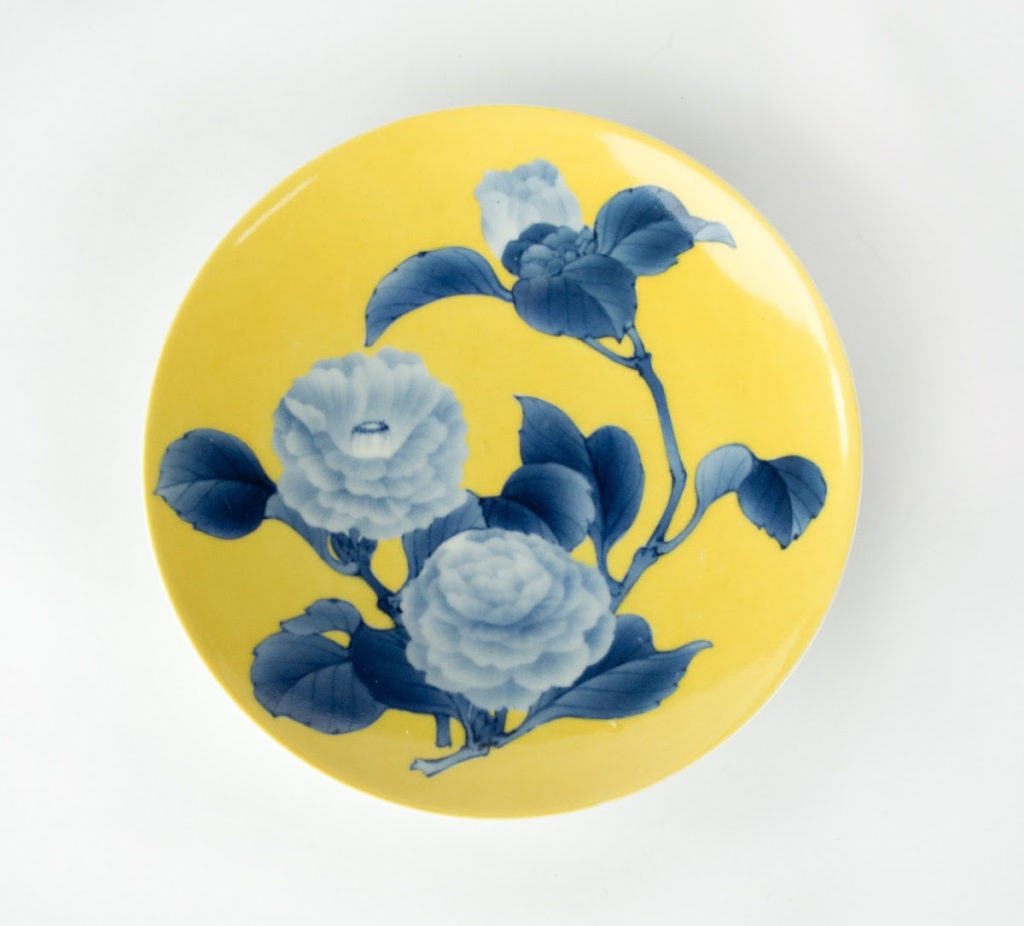 Finally for this month, in recognition of the coronation of King Charles III I can think of no better item to showcase than this market fresh large mixed metal trumpet shaped vase fully signed by one of the most famous of all Japanese Meiji period metalworkers, Suzuki Chokichi, his art name Kako. Chokichi was at the forefront of what was to be an explosion of interest in Japanese metalwork onto the worlds stage, he was lead artist and director of the Kiritsu Kosho Kaisha, the first government sponsored manufacturing company until its closure in 1891, eventually gaining recognition in his own right by being granted the rare accolade of Imperial artist in 1896. A wonderful vase that would sit well in any serious publication or Japanese metalwork collection in the world.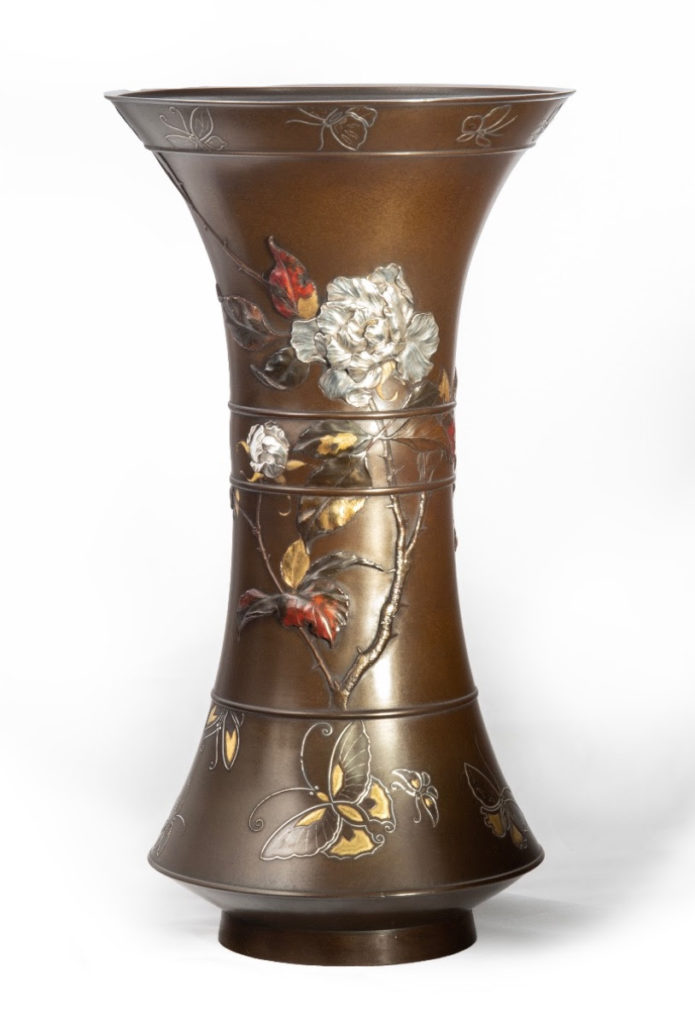 Enjoy the month of May.
Best Wishes
Steve