Dear Friends
Welcome to our September newsletter.
As August slips away we officially enter the historically busy Autumn period, a season that probably reflects my favourite time of the year in terms of weather and beautiful scenery, there is little doubt that vibrantly coloured autumnal foliage has for centuries inspired artists of all genres.
In my specialist subject the works of luminary metalworkers such as Suzuki Chokichi (his art name Kako) instantly spring to mind, Kako was undoubtedly one of the earliest Meiji Period artists excelling at mixed metal patination techniques, these skills enabled him to portray decaying foliage in such lifelike detail, with his ultimate reward that of being granted Imperial artist status (Teishitsu gigeiin) in 1896. its little wonder his contemporaries were inspired to emulate his works in the decades that followed.
Coincidently, following on from the sale of the Suzuki Chokichi Trumpet vase that I featured in July, in August along came a new collector for this magical pair of mixed metal vases that originally featured in my Masterpiece catalogue, once again inspired by nature in trademark Chokichi style.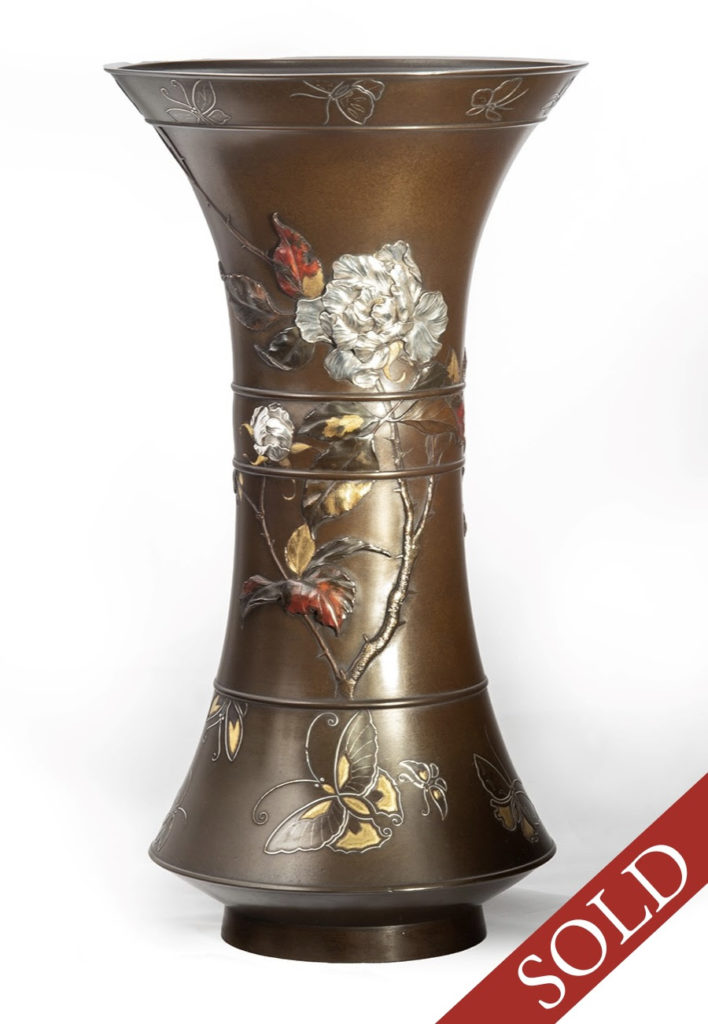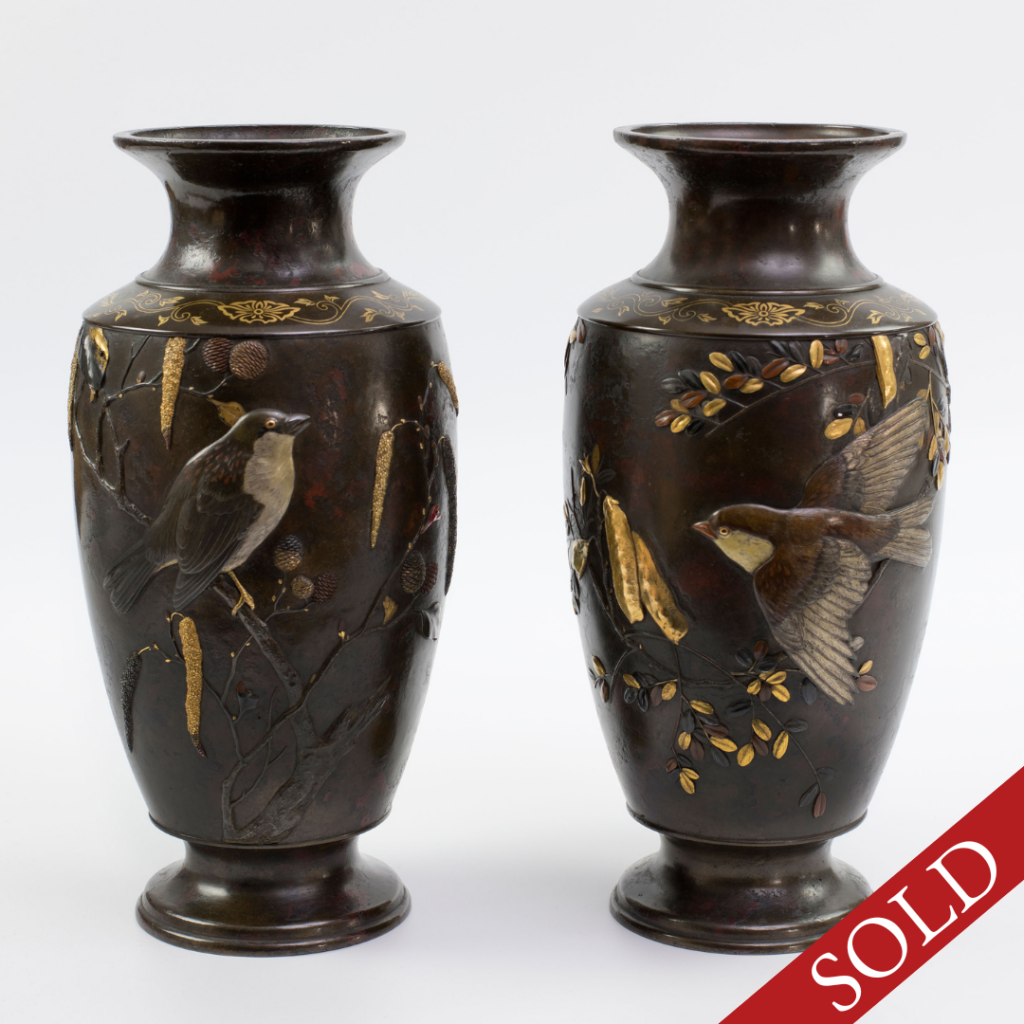 You may recall back on August 1st I had predicted a quiet period with many galleries and dealers taking a well-earned rest, well as it transpired August rather unexpectedly delivered a flurry of activity with multiple sales to both new and existing UK and USA based clients.
Just some of the highlights included the large pair of Ando cloisonne vases depicting the owl and moon that featured in my Masterpiece catalogue. I had never seen anything quite like these large scale vases, the owl on one vase gazing at the moon on the other, quite simple yet unique, and they will certainly be missed.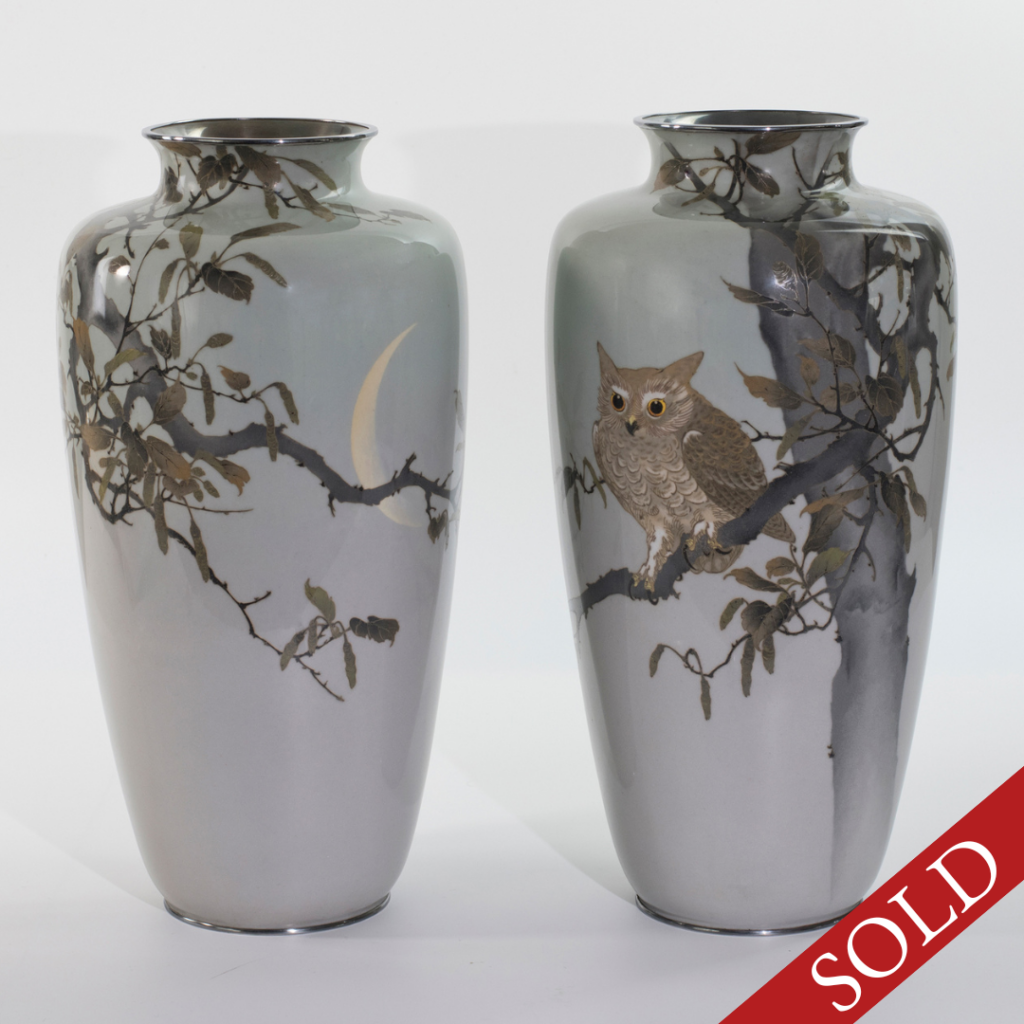 Also featured in recent catalogues were the two Komai boxes pictured below, now finding their way into a new owners collection.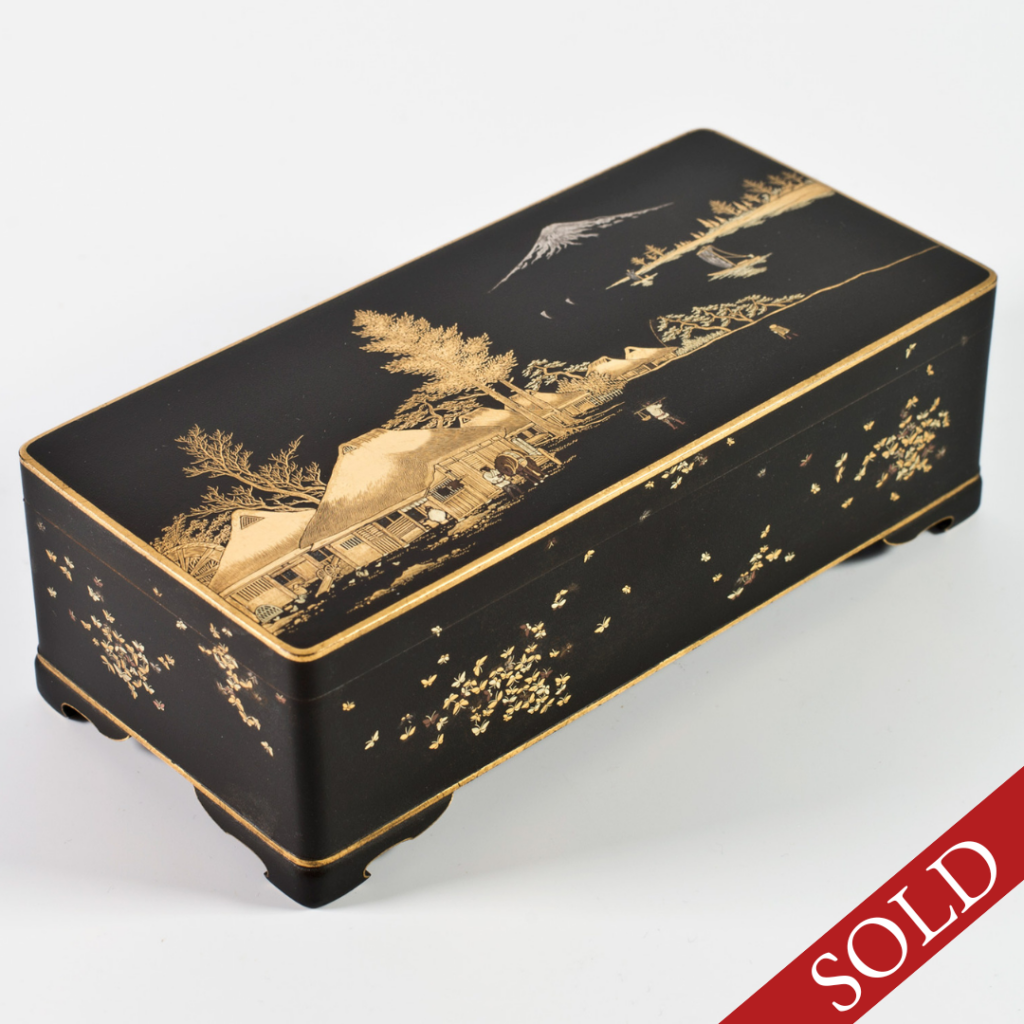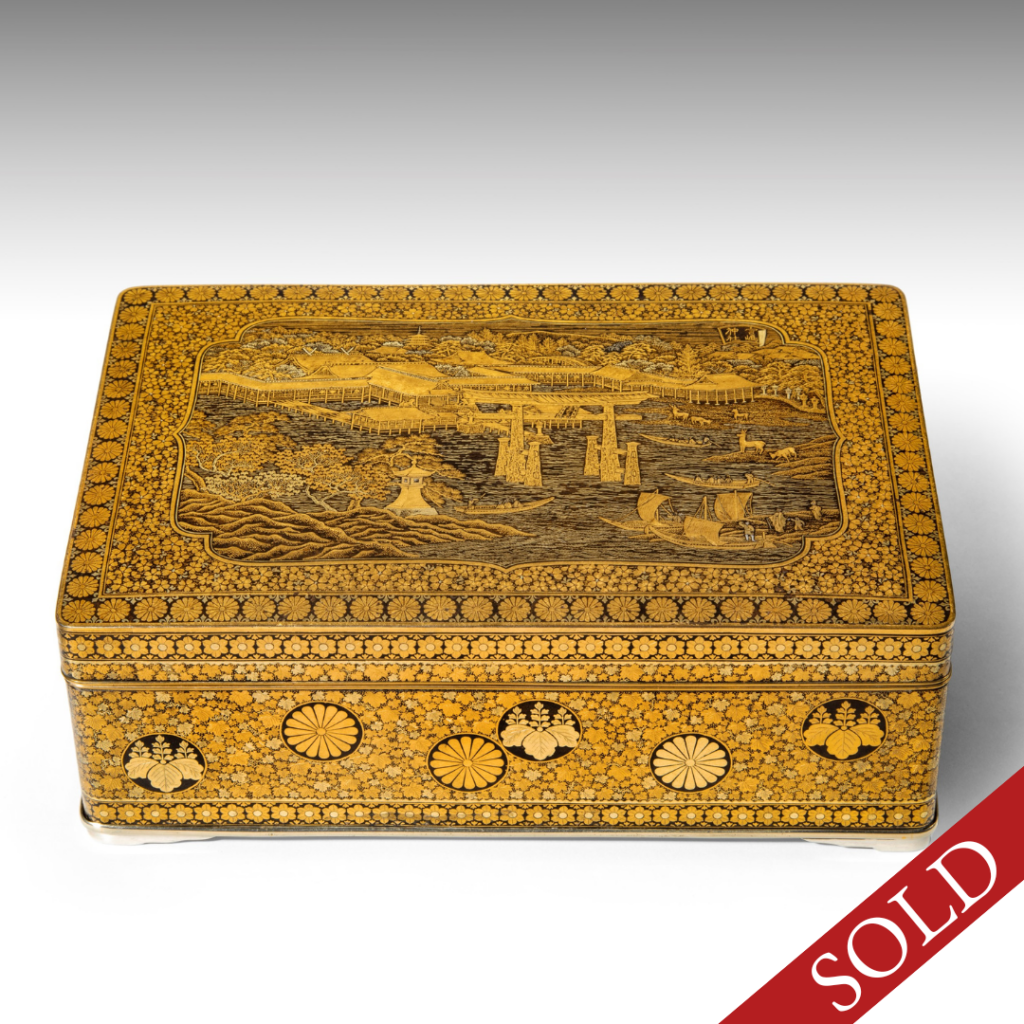 With multiple further sales of everything from textiles to ceramics August proved to be an unusually busy period, my sincere thanks to all the visiting clients whether buying, selling, or just researching.
Whilst the unexpected flurry of activity was most welcome thankfully there was still a little time for a spot of rest and relaxation, a couple of al fresco lunches and nights out with dear friends were followed by a handful of glorious days later in the month, just perfect for much anticipated days out on the boat.
There really is nothing quite like cruising across a calm sea to your chosen lunchtime destination, or maybe just lunching at anchor in a sheltered cove as the gentle sway of the boat combined with the sea air seemingly sends you into another world, albeit far too briefly, as the sun sets time and tide will wait for no man.
I am not sure Teddy has found his sea legs just yet, but the grand kids cannot get enough boating time, particularly the youngest member of the crew. Happy days!!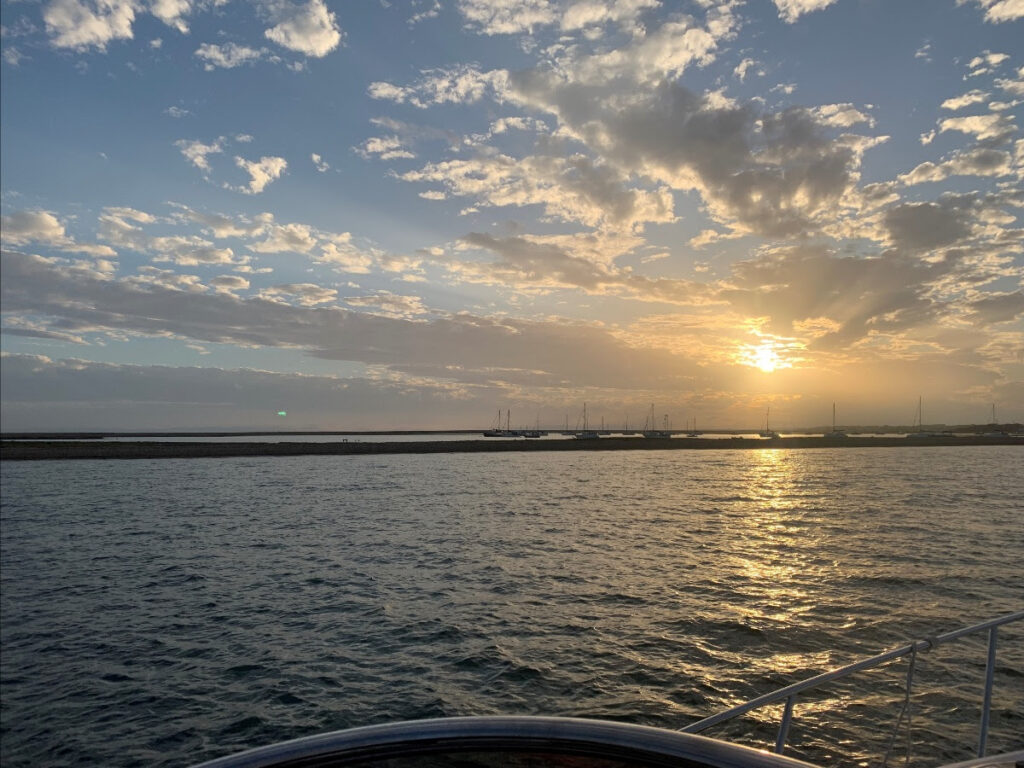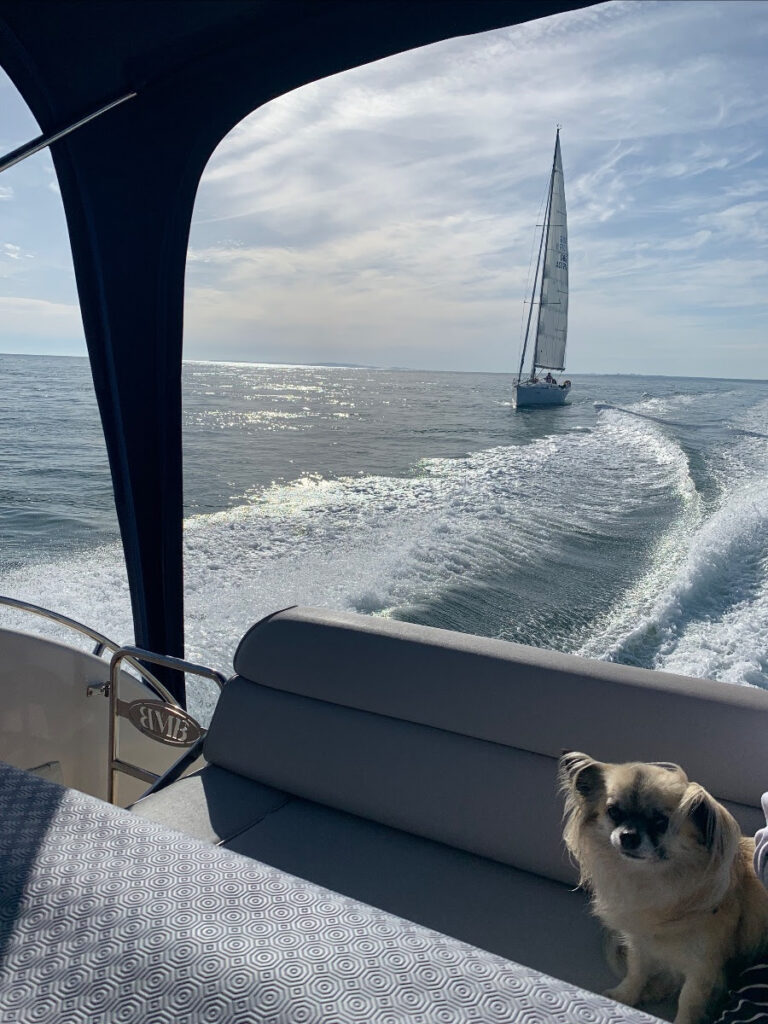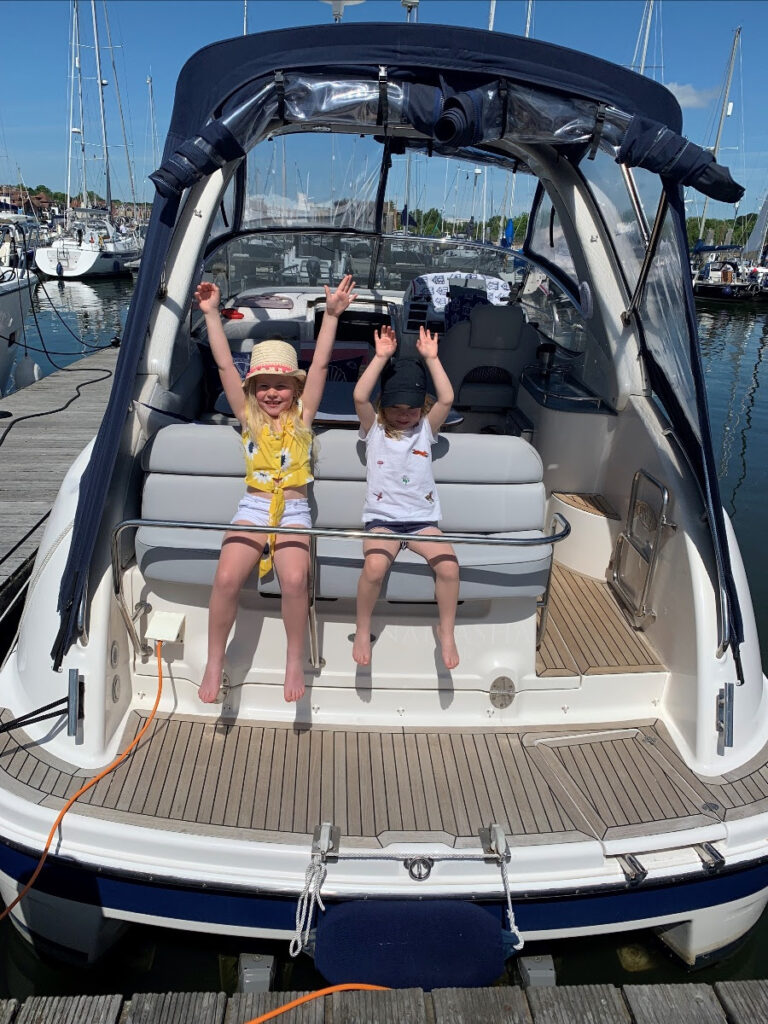 And so back to reality, with so much to look forward to in the coming months, including Asian art London period in late October followed by an eagerly awaited business trip to Japan in November.
As I pen this letter I anticipate sending the October newsletter as usual on the first of the month followed by my Asian art period pdf around the middle of October (dates subject to change). This format will provide you with an exclusive preview of my online catalogue prior to it going public.
The content of this year's catalogue follows my often-used mantra of "less is more". I must say that with unprecedented demand in the marketplace it has been a real battle to source high quality market fresh items this year, however nothing worth having comes easy and as always I have truly relished the chase. I am excited to share these artworks exclusively with you in the first instance.
For this month's featured item, I am delighted to offer this large most elegant Satsuma okimono of a Bijin dressed in her traditional kimono.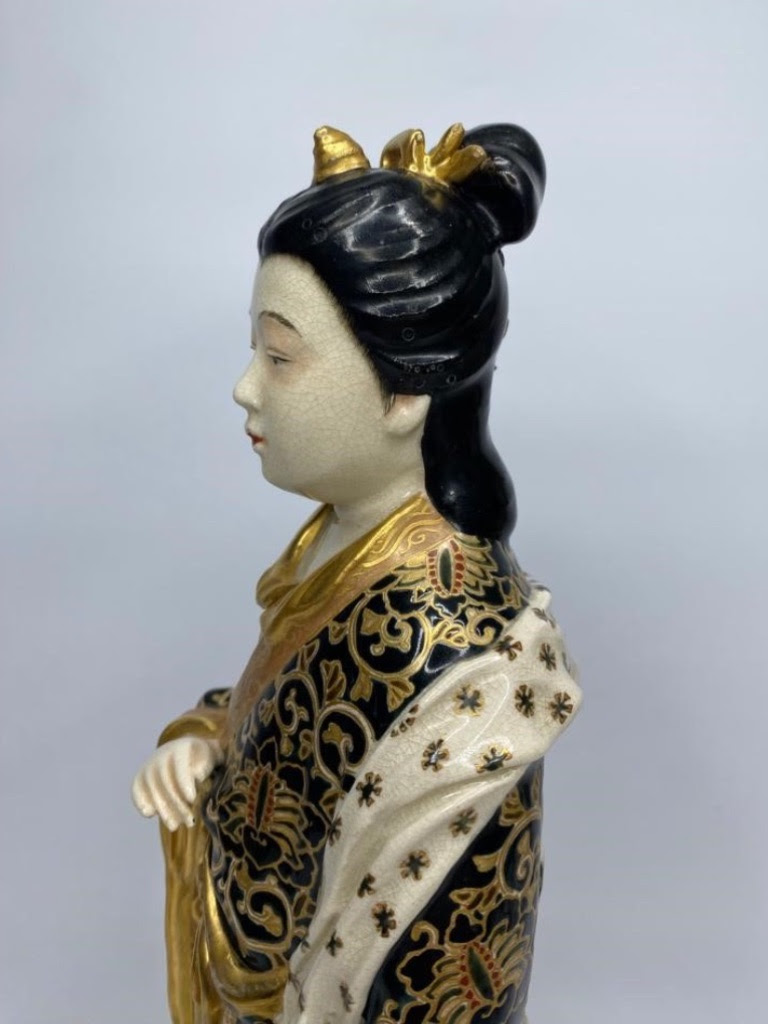 If you would like to give her a home simply click the above image for more details.

Best wishes
Steve